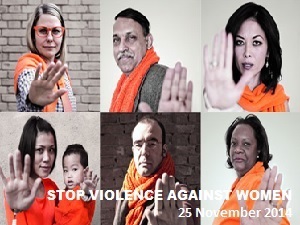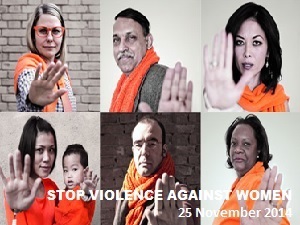 25 November is the International Day to end violence against women. International dating used to be considered a risk factor for women, as moving countries they are losing support of their family and friends and becoming more vulnerable.
This is why Elenas Models joins the effort to end violence against women in all relationships. In Russia alone, according to Amnesty International, as many as 14,000 women die every year through domestic violence, or 1 woman every 40 minutes. Most Russian and Ukrainian women report having experienced violence from men during their lives.
My blog post in Russian, how to leave a toxic relationship, sparked a strong response from women who agreed it was a huge problem. One of the reasons Russian and Ukrainian women want to meet a partner abroad is to avoid abuse at home, as western men are considered more caring and respectful towards women.
Western societies have a significantly better score overall but violence against women in relationships still remains an issue even in developed countries such as the USA, UK, Australia, Canada, and European Union. There were cases where Russian and Ukrainian women experienced violence in relationships with their foreign husbands. At least 1 ex-Soviet woman, Anastasia King from Kyrgyzstan, was killed in 2000 by her American husband Indle King, who was later found guilty of her murder.
From time to time I see men posting derogative remarks and comments about Russian and Ukrainian women who want to meet a western partner. One acronym I came across, RUUKEE (Russian, Ukrainian, Eastern European women) is very offensive. I want to make it clear that we at Elenas Models do not tolerate such attitude towards women. If you do not respect women, our site is not the right place for you. Our dating site is for genuine, sincere people, who want to find a loving, respectful, and equal relationship.
International Day for the Elimination of Violence against Women
United Nations announced 25 November the International Day for the Elimination of Violence against Women in 1999. For 14 years since 2000, this day marks public efforts to raise awareness and ensure that violence against women is not accepted or condoned in any form. UN calls to wear orange on this day to mark your solidarity with the cause.
White Ribbon Movement — men against violence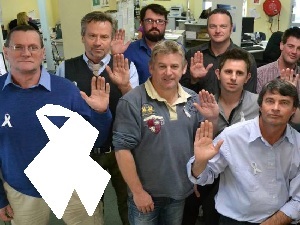 In 1991 in Canada men started a movement calling other men to stand up against gender violence. Until then, it was mostly women's organizations that were putting efforts to stop violence against women.

White Ribbon is the largest male-led movement against gender aggression in the world. It asks men to take a pledge to never commit, condone, or remain silent about violence against women.

"I pledge never to commit, condone, or remain silent about violence against women."

By simply taking a pledge, you mark your support for the cause. I encourage all men, members of Elenas Models, to take this pledge. You can do it online through one of the websites listed below. You can also post a personal blog about it on Elenas Models.

In Australia, White Ribbon Day 25 November is promoted through every media channel, led by the prime-minister of the country and supported by all political movements and government officials.

I feel it is important that male members of Elenas Models accept the same attitude towards any disrespectful treatment of women, whether in writing online or in real life, and make it clear to chauvinists that their attitude is not OK.

White Ribbon websites:

Share this article