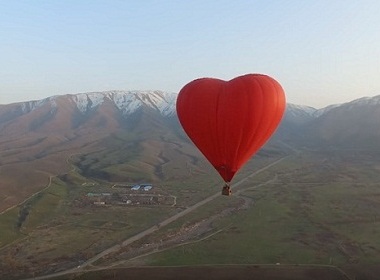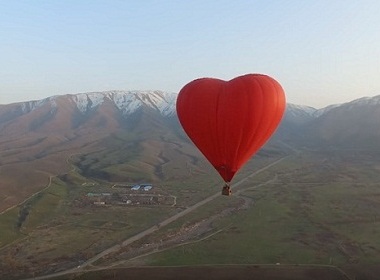 Staff author: Adilia S.
Strong feelings of love can make us do things that we wouldn't otherwise consider under any other circumstances. Love affects our hormones and brain giving us the feeling of euphoria.
Crazy in Love
Here are 8 crazy things Ukrainians did for love or, better to say, under the influence of this feeling. It's up to you to decide whether they were blind in love or the affection changed their life for the better.
Ekaterina Vorobyeva, seller, Kiev:
Once I was deeply in love with one guy and thought that he was the man of my life. I was so crazy that I had a tattoo done under my breast, a little heart with the letter M in the middle. The guy's name was Maxim. Later we broke up. Now I'm married and I have to say to people that the letter M means Mom.
Ivo Bobul, singer:
In my youth, I decided to get to my girl's room in the hostel using the fire ladder. She lived on the 5th floor. It was dangerous and I almost fell down the ladder. I really surprised the janitor when left the hostel through the entry door afterwards.
Yuri Chevordov, counsellor, Kharkov region:
The last crazy thing I did was for my wife. She wanted us to spend New Year holidays in a snowy Batumi (Georgia). It took us half a day to collect all the things and set out to the journey which turned out to be very adventurous. But my wife's wishes are always number one for me!
Oleg Protsiv, soldier, Lviv:
I haven't written any poems in my life except when I was in love. I wrote a poem for my girlfriend. My friends composed music and filmed a video for the poem. My sweetheart was happy!
Nikolai Stotsenko, PhD, Kramatorsk:
Since my girl's name is Anna, I decided to present a bouquet of pansies to her (in Russian the name of the flower sounds like "Ann's eyes"). But I could not find these flowers to buy anywhere. I "borrowed" the flowers from the garden of the Donetsk Regional State Administration near the monument of Shevchenko at night. Yes, I was ashamed. The police could catch me but I wanted to make a great surprise for my beloved!
Viktor Efimov, equilibrist, Zaporozhye:
I asked friends to help met to set up a love confession to my girl. We inflated 500 balloons to make a surprise to her. When she arrived and saw a room full of balloons and flowers, she burst into tears of happiness!
Aleksey Kuksa, businessman, Dnipropetrovsk:
My wife and I met at a company party. After 3 months of dating, we decided to get married but the company did not approve marriages between employees. I left, although I had a good salary. But I understood that it was easier to find a new job than a wife. And everything turned out just perfect: I started my own business, and my wife made a successful career.
Valerie, a reader of KP.ua:
I moved from Paris to Kiev.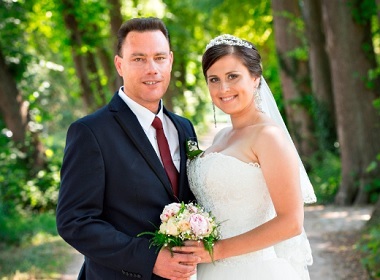 Read also: