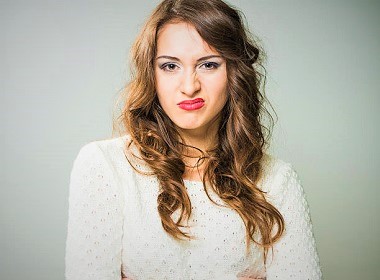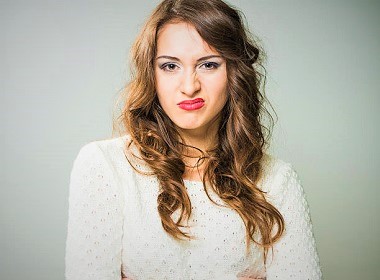 In general, people from Russia like the USA. But there are certain things that drive Russians crazy in America. Anatoly Vlasov is a young Russian guy who spent some time in the United States and told his countrymen about his impressions in several videos. So, what are the things that people from Russia find surprising or infuriating?
10 things that drive Russians crazy in the USA
1. People are too obedient.
Americans follow instructions, obey the rules and lack flexibility. You won't be able to talk to an official and sort things out, which is possible in countries of post-USSR. Even in a traffic jam, people stay in their line, which doesn't move. Although the next line could be moving fast. It drives you insane. Russians are flexible, you can find solutions. Russians have a soul; Americans behave like robots.
2. Prices in shops are without tax.
And sales tax is different by state and city. It's hard to get used to.
3. Americans are too independent of what others think of them.
For instance, people in streets may look extremely untidy and dishevelled. They wear clothes that look like rugs. Some people walk in canvas shoes that have holes and their toes are showing up. Lots of people are morbidly obese. But they seem to absolutely do not care how they look; overweight people wear tight clothes that highlight their extra weight. It really spoils the impression about the country.
4. Girls. In America, it becomes clear why so many foreigners come to Russia, Ukraine and Belarus to look for a wife.
Slavic girls are easy to pick from the crowd, because the majority of American women take absolutely no care of their appearance. Most women only start looking after themselves, go to gym, after the age of 30. Because the age before 30 is considered in America like a second childhood, when a person doesn't need to be responsible, and young people simply have fun and enjoy life. This is why Hollywood actresses become so famous in America: They look so different to all the grey mass of girls in the streets.
5. Americans are hypocritical.
They smile and ask how are you, but there is nothing real behind this superficial care, just regular politeness. Someone who tells you today that he will be happy to help you and asks you to keep in touch, the same person will forget about you tomorrow, and may even talk badly about you behind your back. For Americans, it's normal. Friendship here is a very different thing. People here are just acquaintances though school, college, work, not real friends in what Russians mean by this word.
6. Constant discontent of various social groups.
After seeing how people live in regional Russia, it's strange to see so many protests constantly in American streets, organized by women's movements, gays, blacks, and other social groups, talking how they are oppressed, not listened to, and so on. It's absurd, but the government starts acting on such complaints and doing something. In the opinion of Russians, Americans are simply spoiled. If they knew how people live in Russia and other countries, they would not be complaining so much. People get used to good things and demand even more.
7. American food.
The local food is limited to burgers, fries, and steak. The rest of dishes come from cuisines of other nations. Meals in the USA restaurants are too large. Shops are full of frozen meals, which are fatty and unhealthy. Too much food and drinks in stores have high sugar and salt content. There is such a giant variety and such food is constantly pushed through advertising. This is why there are so many kids in the USA with diabetes and extra weight. If you move here, you'll have to constantly explain to your kids that the food their friends eat is unhealthy and harmful.
8. Homeless people in streets of large cities.
It's a real problem and it's right in your face. As compared to Russia, the number of homeless people is enormous and they behave very arrogantly. They approach you and ask for money; when you carry groceries you've just purchased, they ask for food. One of my friends was approached by a beggar who told him to ask his friends for money, because he said they looked like they had money. In Moscow, such a beggar would get a fist in the face immediately, but in the United States they act this way and don't worry.
9. Tips in restaurants.
Gratitude is not compulsory but the bill includes 3 recommended levels of tips (15, 20, and 25%). Anything less is considered inadequate. It feels like every year the size of required tips is growing and soon will reach 50%. If you don't leave tips, a waiter or a manager of the restaurant approaches you and asks what's wrong, what did you dislike. So, if you don't want to make a waiter unhappy, you have to pay the required tips on top of the bill.
10. Prices for homes and medical.
Medical services are extremely expensive and without insurance, you cannot afford to visit a doctor. Even if you have a medical insurance, in case of medical problems you will have to pay extra on top from your own pocket, possibly about 10%. Serious operations cost hundreds of thousands dollars. Housing is also extremely expensive.
Other uncomfortable things
These include non-metrical system (Fahrenheit instead of Celsius, pounds instead of kilograms, etc), but this takes the least time to adjust to.
Video: 10 reasons not to move to America
A modern Moscow dweller explains what he dislikes about the USA.

Share this article