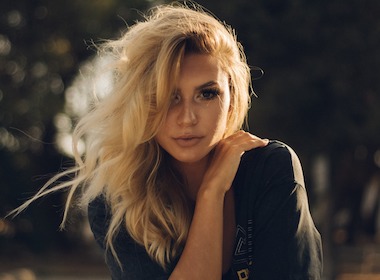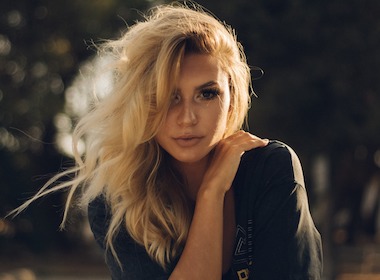 From time to time I still get across some comments online accusing us in having "fake" profiles on the site.
While it's Elenas Models policy not to comment on blogs and forums (our users come to us with problems, and we assist them immediately!), I think it's important to make it clear how Russian and Ukrainian women join and use our dating site, and why accusations in "fake" profiles are foolish.
I am happy to make it very clear and transparent, and you are welcome to check it with ladies when talking to them, how it works.
1. Women don't pay on Elenas Models
It's free for ladies to join and communicate with men. They do not pay to talk to guys, and can freely email to men or send them an EOI. Sharing your contact information is allowed: you can give your email address to girls, and they can give their email addresses to you.
2. You NEVER pay-per-letter talking to women
Once you start communicating with a lady, all emails and chats are FREE. With Platinum and Ultimate membership your dating is UNLIMITED. With the Gold plan, you have a limit of 50 contacts, which means you can communicate with 50 people.
3. Women on Elenas Models are not paid to talk to you
Since you are not paying-per-letter, it's impossible for women to benefit in any way from your communication. No commissions are paid by Elenas Models for EOI's, mails or chats (or even possible).
4. We personally talk to women before approving their profiles
Ladies join Elenas Models online, by uploading a profile, just like you do. Most of them find our dating site through search engines, online forums, media, our Russian blog, online advertising, and word-of-mouth references of their friends.
Once a profile is uploaded, our administrators check the data and photos through various databases, including social media sites, to ensure its authenticity. After that, we usually make a phone call and talk to the lady (a personal phone number in the profile is compulsory for all women). She confirms her desire to be on the site, agrees to our policies (no money requests) and that she will be personally communicating with men (in other words, that there is no agency involved, which may ask money for translations or communication).
If the administrator is happy with the interview, her profile is approved. If we have some doubts, we arrange a Skype meeting and ask her to show us her documents. We only approve profiles that we are satisfied to be genuine.
5. Women on Elenas Models have 100% control of their profiles
They can delete it, put it "on hold" (hide), add or remove photos, edit text of their profiles etc. If they forgot their password, they are able to restore access through their emails address. The validity of the email address is checked during the registration.
6. There is NO software sending mails, EOI's, or chat requests on Elenas Models
Our dating site doesn't do any of so called "matchmaking", where mails, EOI's or chat requests are sent to users automatically by a computer program, which is typical for PPL dating sites.
On Elenas Models, if you get an EOI or a mail, it means that a real human being had to:
Login to the site
View your profile and photos
Click on the button to send the message to you
The process of sending messages works the same for men and women. It works exactly the same for ladies as it works for you.
7. There is NO software answering mails, EOI's, or chat requests on Elenas Models
If you sent an EOI, mail, or chat request to a member, there is no software answering such requests automatically. To answer your request the user must:
Login to the site
View your message
Click on the button to answer, and select "yes" or "no" (for EOI's and chat requests), or type an answer (for mails)
The process of answering messages and requests is exactly the same for male and female users.
8. "Polite NO" option
There is "Polite NO" option for mails, which allows you to reject a message from a person without reading, if you simply don't like their picture or profile. In this case, the user receives a message thanking them for their attention and advising that you are not interested. Sending "Polite NO" is free, i.e. you can send a "Polite NO" being a free member. You don't have to use this option — if you wish, you can simply leave the message unanswered.
9. No payments for "translations"
Elenas Models has a built-in multilingual online translator on the site for mails and chat. If a lady doesn't speak fluent English, it's easy to translate between languages for you and her, and it's instant. There are no "translators" or any censorship. Write what you want, share your contact details, or go off the site to chat on Skype.
10. No interruptions
No one is interrupting with your communication and relationship. If a girl wants to talk to you, she will. If she doesn't want to talk to you, we cannot make her do it. If she started talking to 20 guys, and then decided to narrow down her selection to 3, we cannot make her continue communicating with other 17 people. Please understand it.
11. You can talk to as many women as you want
With Platinum and Ultimate packages you can talk to as many ladies as you want (no limits on the number of contacts or mails).
Some will be interested and stay interested.
Some will be interested initially, and then decide to stop communicating.
You will like some people initially, and then you may figure out they are not right for you.
We encourage you to talk to many women, so that you get some practice and understand them better. If you ask 20 people the same question, you will start seeing a pattern.
Try to chat to ladies who wrote to you first, even if you may not see them as 100% marriage material. Ask them about their intentions, dreams, aspirations, daily life etc. Get a feel for them. You will realize that they are genuinely seeking someone for a long term relationship and what is the common denominator. With UNLIMITED emails and chats, it costs you nothing.
Do your research
Don't be arrogant
Don't be afraid to ask questions
Don't talk only to beauty queens
Chat to regular girls who want to get to know you. It doesn't cost them anything, they will get to practice their English, so it's win-win for everyone. Use this opportunity to get to know some real people in the same country. Then, if something doesn't seem or sound right, you always have an unbiased individual to ask questions.
12. Start communicating!
All in all, you will never know what it's like until you start communicating with women yourself.
You may read about sex in books or even watch a movie how it's done, but until you have tried it yourself, you will never know how it really feels.
Read also: