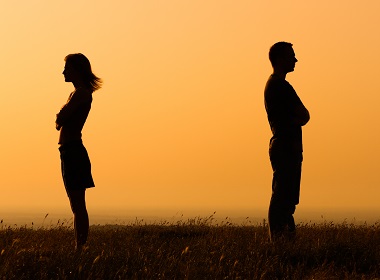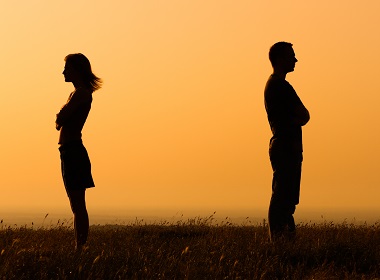 "Breakups are easy…" Said no one ever!
But sometimes relationships come to that point where you simply have to end it. If you need to break up with a Russian girl, this is what she would like you to do.
(Yes, we asked young ladies from Russia themselves!)
How to break up with a Russian girl
The topic of breakups came about because of a message from a guy on this blog.
He mentioned a 5-month relationship with a Russian girl, who one day, without any apparent problems, announced, "It's not you, it's me", leaving him wondering what really happened and why did she feel the need to depart. He joined Elenasmodels.com, the premier online dating site for meeting gorgeous Eastern European ladies seeking partners for relationships, and started chatting to another lovely Russian woman. After a few weeks of communication, she also abruptly cut it off, citing his work schedule as something she wouldn't be able to cope with in a family life.
To the guy, both reasons for breakup didn't seem significant enough, so he left a long comment, asking if it was usual for Russian girls to be heartless and cold when breaking up a relationship without any warning signs or attempts to work things out.
I asked ladies on my Instagram blog about the situation, what was their opinion. Most of them supported a quick break up in case a woman figured out that she and the man weren't a good match, explaining that there was no need to prolong the agony. (Although there were a couple of girls who said they would prefer the relationship to simply die out, rather than a sharp break up.)
What do Russian girls want to happen if a guy decided to break up with her?
To gather answers to this question, I ran a survey asking my subscribers to provide feedback in relation to two questions (in this order):
What would be the correct way to break up with someone?
How would she want a guy she was dating to break up with her?
Of course, a few girls responded they didn't want the guy to break up with her at all… We all are happy to dish out remedies, if it's something that doesn't hurt us personally, right? 🙂
But there was an overwhelming trend in how Russian girls wanted a guy to announce he no longer wanted to continue the relationship.
I am including the exact wording here, translated to English.
Long goodbyes, too many tears (means: "Just cut it").
Explained what he didn't like. Said, "Thank you". Remained in contact for a short time.
Delicately told me we are not a match. The most important is not to disappear without a notice.
Explained me the reason for the breakup, what was wrong. So that I could correct it.
Explained the reason. As honestly as possible.
How to break up isn't important; it's always painful anyway.
Suggested we take a break, this would be the end.
Had a big fight.
Told me honestly.
Told me as it is.
Honestly told me what he didn't like.
Told me honestly, and I would ask what was good and what was bad.
Honestly and openly told me what he doesn't agree with.
Said, "Thank you", and told me directly what was missing, what was good and what was bad.
Honestly told me everything, because it's very hard to survive the break up if I have already developed feelings for him.
Told me the real reason, although people rarely tell the truth.
Calmly and honestly talked to me, told me simply that he doesn't love me and doesn't see a future with me.
In person! Looking me in the eyes.
Told me the reason for him leaving.
Calmly, friendly, and forever.
Delicately told me the real reason for the breakup.
Without dramas for sure. Possibly, told me the true reason, it would be easier to work to correct the mistakes.
In person. And told me the real reason for the breakup, we are grownups.
What if it's not someone breaking up with her? Would she think differently?
The above answers were to the second question, how the girls would like a guy to break up with her.
Before that question, I asked a more neutral one: "What is the right way to break up with someone?"
Those were the answers:
It should be delicately and friendly. There should not be an unpleasant after taste.
Without prolonging the agony, if it's not what you want. Finish delicately, and not with just one phrase.
Say, "Thank you", and say that there is no attraction.
Tell all the truth openly and in detail.
Politely and kindly, explain the real reason, and apologize.
Talk.
Say, "Thank you".
Talk openly. Definitely without ghosting, it's disrespectful.
Tell honestly, what is wrong.
Talk about the good moments and how important the person was for you. Explain and say, "Thank you".
Probably, tell the truth.
Offer to take a break in the relationship.
Explain the reason because of respect to the other person, and whether he understands it, it's his problem.
Tell honestly everything as it is.
Explain the reason for the breakup, without moralizing, without name calling or disrespecting the partner.
Order a dinner in a restaurant, and tell everything as it is, offer to stay friends.
Calmly explain the reasons for the breakup, with happiness and that's it.
Talk on Skype in person if it's a long-distance relationship.
Do the girls break up with guys by telling them why?
I don't want to sound sceptical in this regard, but I don't think ladies themselves break up with guys by telling them the real reason why they are doing it. The story of the guy who was the catalyst for writing this post is one example.
The women may say they aren't doing it to avoid hurting  a man's feelings or that they are afraid of retaliation or stalking, if they tell the truth. These are valid reasons, but the girls would like the guy to put himself on the line, explain it to her in person (on Skype or in a restaurant on a date) and give all the details.
However, when I asked on Istagram post about their own experiences, basically none of women shared how she actually broke up with a guy in the past (not only a foreign man, any partner). It makes me think the ladies don't actually do what they say they would like a man to do when he initiates the breakup.
But on the post discussing the issue about breakups and how a man complained about two Russian girls being heartless when ending relationships with him, there were over 180 comments!
Most girls were saying it was most likely the guy's fault, since two women didn't want to be with him, he must have done something wrong (one relationship lasted 5 months in real life, the other one was via online communication only). Speculating about reasons why other people behaved how they did seems to be much more exciting for Russian girls than sharing their own experiences.
Guys, who had the experience of dating Russian girls and had the woman breaking up with you, how was it? Let's find out the truth! 🙂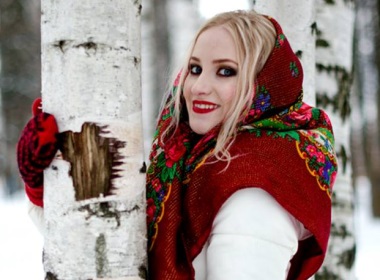 Read also:

Share this article