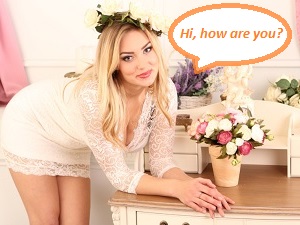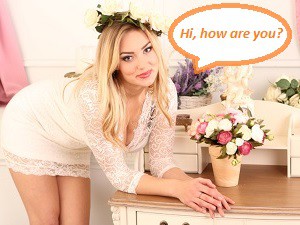 From time to time both men and women receive messages on dating sites that are as short as, "Hi, how are you?" Many people wonder what to answer in response to such short mails.
In essence, short mails on dating sites act like an ice-breaker, to find out whether the person is interested or not. When you receive an email with basically no content, it's very much like a smile or expression of interest.
EOI's vs. mails
On Elenas Models both men and women can send an Expression of Interest (EOI), which allows them to find out whether the other person is interested or not. When you send an EOI, you don't need to type anything, as well as when you answer one, simply select an option: yes or no.
Mails, on the other hand, are different. You type what you want, and on Elenas Models, you can also include your contact details (email, Skype, phone number etc). When you receive a mail as opposed to an EOI, you can answer it in detail, rather than simply indicating your interest.
What to answer to short messages
It would be wrong to answer such an email with just, "I am fine, thank you". It is an invitation to start a dialog. If you are interested, check the lady's profile, which often has a lot of information about her. This is basically what she is doing, trying to attract your attention to her profile.
If she seems to be the person you'd like to get to know, thank her for her interest and introduce yourself, tell her you'd be excited to communicate further. Ask her a couple of questions, connected to the information in her profile. In other words, follow the rules of how to write to a woman on a dating site.
What contacting you means for her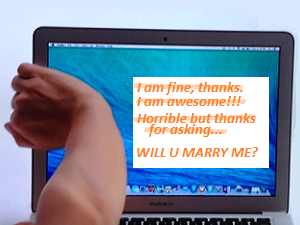 Please remember that it's quite hard for women to initiate communication, as most Russian and Ukrainian women still believe that a lady should not approach a male first. Girls who receive a lot of interest from men usually won't do it.
If she sent you a message first, it means, she is really interested in meeting someone like you and she was brave enough to start communication.
But if, on the other hand, you don't really see yourself with someone like her, you can simply respond with "Polite no". In this case, you don't even need to open the lady's mail, just check her profile and click the button to send "Polite no". There is no point in starting a dialog with someone you don't feel attracted to. But it is a nice thing to do to still provide an answer.
Hope this makes it simpler for you to decide, what to answer to "Hi, how are you" messages on a dating site!
Read also:
>> All articles (in English)