Travel reviews website Trip Advisor revealed World's 25 Best destinations of 2017. Alongside with New York, Paris, and London, St. Petersburg is also in the ranking at #14 spot.
Where to go in 2017?
If you have not decided where to travel in 2017, have a look at the list by TripAdvisor. The rating was based on tourist preferences over the past year. The travel service took into account how the city's attractions were rated by travellers. In addition, bookings made through the site also contributed to the score.
This year the ranking has a new leader: Bali (Indonesia). It is followed by popular European capitals: London (Great Britain), Paris (France), and Rome (Italy). New York became the most popular destination in the USA.
Russia's Saint Petersburg is #14 on the list. The city also took the top title as Europe's leading destination by World Travel Awards. Best pay attention and go to see it before the prices rise. Right now visiting St. Petersburg is quite affordable. For example, you can buy a "business lunch" (starter, main, and a drink) in a café for only $5. You don't usually get such prices in a posh European capital. Safe and secure, St. Petersburg allows you to enjoy the beauty of modern Russia.
Is Moscow losing its title as the biggest attraction in Russia? It's still #1 Russian destination by the number of visitors. Last year over 17 million tourists went to see Moscow's Kremlin and Red Square.
Top-25 places in the world to visit
Bali, Indonesia
London, United Kingdom
Paris, France
Rome, Italy
New York, USA
Crete, Greece
Barcelona, Spain
Siem Reap, Cambodia
Prague, Czech Republic
Phuket, Thailand
Istanbul, Turkey
Jamaica
Hoi An, Vietnam
Saint-Petersburg, Russia
Roatan, Bay Islands
Marrakech, Morocco
Ambergris Caye, Belize Cayes
Rio de Janeiro, Brazil
St Maarten – St Martin
Playa del Carmen, Mexico
Dubai, United Arab Emirates
Grand Cayman, Cayman Islands
Kathmandu, Nepal
Bora Bora, Society Islands
Cusco, Peru
Where to meet Russian girls?
If you are one of the lucky users who are chatting to Russian women from Elenasmodels.com, time to start thinking where you want to meet your One and Only for the first time. St. Petersburg is a great city to enjoy together, with giant numbers of attractions and places to see.
Moscow is also a destination that is easy to reach from any Russian city.
If you would rather go elsewhere for a vacation together, here is the list of countries Russian girls can easily visit. Ladies from Russia love traveling and you won't have problems in convincing your sweetheart to join you for a week at a tropical resort.
The top-25 rating can serve you as an excellent material for discussing a future trip: It includes directions for any budget like Thailand and Turkey, loved by Russians, as well as popular European destinations. There is also Crete or Prague if the usual destinations seem boring. Some places that used to attract plenty of tourists are no longer in demand today, with new locations snapping global adventurers.
The world has grown so much closer lately, and you can enjoy not only traveling but also meet your love while doing it.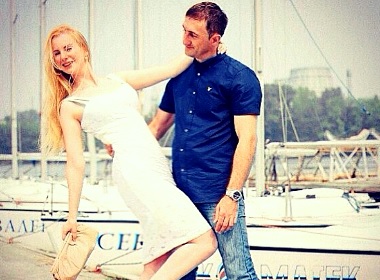 Read also:

Share this article