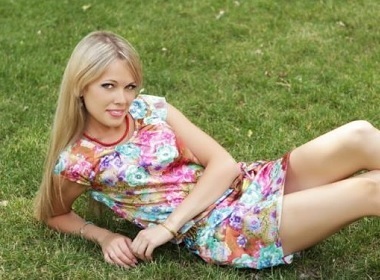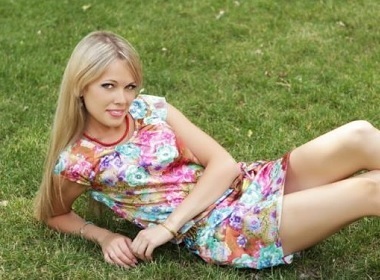 Personal blog on a dating site is not a typical feature, and it allows users to showcase multiple dimensions of their lives. Elena's Models offer it for all paying male members on Gold, Platinum, and Ultimate plans. The personal blog feature give users the facility to post a short message (up to 300 characters) and attach a photo, which become instantly available to all their Contacts (women they are communicating with on the dating site).
Personal blog on Elena's Models works similar to status updates on Facebook, where people can post a text and a photo. Ultimate and Platinum members can post unlimited blogs daily, and users on Gold plans can post 3 blogs a day. There is no moderation or censorship on personal blogs. It's a unique way of sharing your news or daily events with all people you are dating, rather than sending a personal email to each of them.
Being a paying user, you can also view blogs of the ladies in your Contacts. It adds another aspect to their personal profile, allowing immediate updates to the information you already know from their questionnaire on the dating site.
So, what our members blog about?
Best Personal Blogs This Week
Bryan:
To come here and find such a feature, as a Blog section is very nice. Everything in creation has a beginning, this is the beginning of a new chapter in my world. Letters are nice, but real contact, then looking into a person's eyes, opens the doorway to our new chapter of life.
Marianna:
This will be the only time in our lives when we live a month, which will be 5 Saturdays and 5 Sundays! This phenomenon occurs only once in 823 years… Last month this was in 1191, and the next time will be in 2837th. According to Chinese it is a month "Handful of money!"
Glenn:
Been on here 3 years but haven't used the site for 2 years after my friend met a girl from Moscow & now he's married with a son & reading the other stories it's inspired me to give EM another go.
Darina:
I have not yet met a man with whom I would like to grow and learn, but I do sincerely hope I will.
Alex:
I got my first replies today, so I upgraded to gold. This is getting exciting! Their names are Marina and Lana, and they are both very cute, I am interested to see how these new contacts work out.
Ekaterina:
My heart was… well not broken, but hurt for a while. But now I am completely healed and am willing to give it another try.
Lena:
I like my life. I know it is a short time for the world. I want to meet one man. I think we must have positive emotions.
Alexis:
Having to travel to London for business reasons every now & then, it pains me the situation of the people trying to enter UK through the channel. Only yesterday 1.600 people tried to enter UK (!!!) in a single night. Many of them come from Africa and die in their attempt. Could you imagine that?
Nana:
When registering on this site I thought, the fact that guys had to pay for their membership would be a guarantee of their serious intentions. It sounds abnormal for a grown-up person to seek something without some definite idea. LOVE is not the answer. Even love has its shape, strength and color…
Larry:
My birthday was yesterday, was just another day to me, no family close by to celebrate. Grilled some steaks and shared with my two Jack Russell's, Budster and Lucy.
Nadin:
What do you need to be happy ? – In one word.
Robert:
What do I need to be happy? I tried to say only one word but the system will not accept that. LOVE, LOVE, LOVE!!!
David:
Dear Ladies, I received twelve thank you letters today for helping friends spot players.
Robert:
The ancient Greeks had six words to describe the different forms of love. So love is a very dynamic thing. Then there is also what people call chemistry, which is exactly why some people pursue love and then leave it when the feeling goes away.
Kenneth:
If you think less of yourself, and think that no one can love you, you are right. If you think the opposite you are also right. You get what you believe. You get what you allow yourself to get. Start to accept that you deserve love above average.
Tatyana:
Dear, I'm smiling at you now. I enjoy summer and sun!
Oksana:
Real men don't date the most beautiful girl in the world. They date the girl who makes they world the most beautiful!!!
Stephen:
It has been a while since I have been here, but it is nice to be back. I am still searching for that special woman and perhaps she is here. I am patient, good things come to those who wait. Outside here it is summer, very hot but normal for our part of the US at this time of year.
Marfa:
I moved from a big city to a small town to start a new life. Rented a flat, got a cat.
Tatyana:
Kazan is the city of the world Championship for water sports. And world Universiada was here in 2013. There are new sport buildings. Also Kazan is the non-official third capital of Russia. Welcome to Kazan!
Mark:
Having a very quiet and peaceful morning. I enjoy having a cup of coffee in the morning with the one I love… no need for words, just enjoying their company. To love and be loved is such a wonderful gift from God.
Nadin:
Life isn't about finding yourself. Life is about creating yourself.
Aleksa:
I love mountains, caves, waterfalls, and mountain streams. Charming! And if also there is an ancient castle on the hill, this is the place to explore and search for a treasure.
Irina:
My sofa is very old, and heard a lot of secrets and funny stories. On this couch I read my favourite books — Murakami, Coelho, Lukyanenko, Márquez. It was also a pirate ship for my children. I dreamed about the new countries and about mysterious planets on my sofa. And I can take a selfie on it. 🙂
Walter:
Where is it? Why is it so difficult to find it these days, I have discovered many interesting things about woman in this new phase of my life that most men will never know about in their entire lives. You just have to learn how to turn the switch on and see…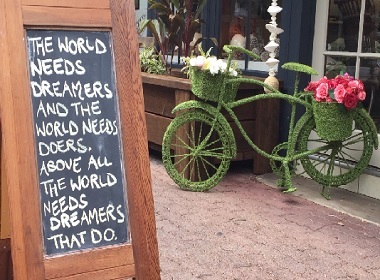 Read also: