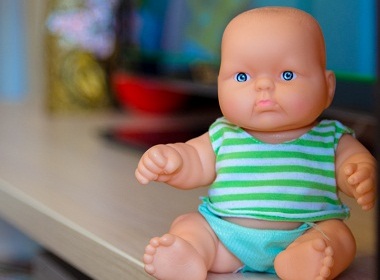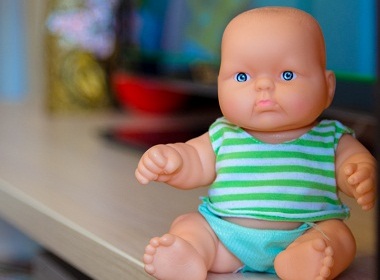 Staff author: Adilia S.
One of the youngest mothers of the Soviet Union Nina Gavrilyuk gave birth to a child when she was only 9 years old. The Ukrainian girl managed to deliver a healthy infant.
Wikipedia lists world's youngest mothers aged from 5 to 10. There are 27 9-year-old mothers listed, with one listing from as recent as 2013. The case of Nina is not on the list.
The Youngest Ukrainian Mother
The story that took place in April 1964 in Vinnitsa region was confirmed by Galina Stepanovskaya, a well-known Ukrainian obstetrician. Stepanovskaya remembers the 9-year-old Nina who was brought to the hospital in an ambulance. When ER workers with stretchers came to the car they were surprised, "Where is the woman in labor? We only see a little girl crying."
At first, the obstetricians thought that Nina had an abdominal tumor. However, several hours later Nina gave birth to a baby boy. They named the child Sergey after Nina's brother, KP.ua reported.
In fact, a child gave birth to a child. Nina didn't understand what happened. The next morning when doctors brought her the boy, she started playing with him.
Nina stayed at the hospital for about a year. Doctors and students were visiting her to have a look at the phenomenon. Visitors gave her candies and sweets. Nine often tried to feed her son with candies. Once it even caused indigestion. The 9-year-old mother didn't know what to do with the baby.
The child was taken away from Nina and sent for an adoption.
Nina's Family Could Not Take Her Son
Perhaps, Nina would live a happier life if her family were able to take her little child. It was a nice and healthy boy. The problem was that her family was extremely poor. Her mother had to raise 5 children (including Nina) alone. She worked as a milkmaid at the local farm.
When Nina returned home, she went to school but couldn't study due to health problems.
Who Was the Father?
When Nina was 3 years old, she got seriously ill with meningitis. She had to take some strong medication. Perhaps, it caused the hormonal imbalance as she looked about 13-14 years old when she was only 8.
The father of Nina's child is unknown. Nina confessed that she was raped by some men in the forest. She looked older than she really was. According to one version, Nina was tied to a tree and left alone in the forest. Another version states that a male relative could have assaulted the girl.
Lonely Life
Nina never got married and lived alone all her life. The woman said she was afraid of men.
She didn't miss her son until she was thirty. She had a dream about him. All the rest of her life she couldn't stop thinking of the boy.
Nina found out that Sergey lived in an orphanage for about 3 years and was adopted by some police chief. She couldn't trace him.
Nina died at the retirement home when she was only 53.
Her son was born on April 7, 1964. He is 52 now.
Read also: