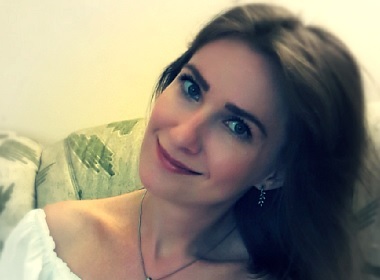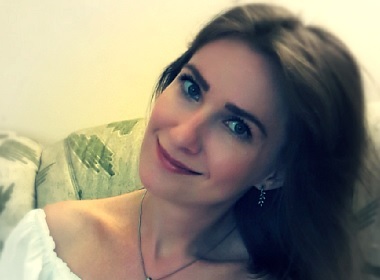 Inna from Russia is our May 2017 photo contest winner. Her entry collected 205 votes from supporters and scored the highest from all the gorgeous ladies and handsome guys.
Our congratulations to the winner and great thanks to all members, who supported our contestants!
Special thanks to the brave participants who took a leap of faith and put themselves out there for thousands of people to judge. You are all winners in our eyes!
Monthly winners collect the prize of USD $500 and proceed to the yearly final. Final prize: USD $5000.
This year we hold competitions monthly from April to December, thus the plan is to have 9 finalists competing for the yearly prize. May and April finalists, Inna and Eugeniya, have already scored two prized placements. 7 more are on offer in June-December rounds. Entry collection for this month round begins on June 5.
Interview with the winner
Meet our May winner! The sweet smile of the pretty Russian girl won our members over.
How did you promote your entry?
First of all, I would like to thank my family and friends who supported me so much. I published a post in a social network and many responded. Besides, I wanted my friends, who are looking for a serious relationship, not only to vote for me, but also to pay attention to your wonderful website that helps to meet one's Destiny.
What does your win mean for you?
Winning any contest is always great and pleasant. Participating in the competition helped me to open up in a new way. To become more open and friendly and not be afraid to ask for help.  
What advice can you give participants for the future?
Be open to everything new, look to the future with optimism. The competition offers an excellent opportunity to attract additional attention from other members, who are looking for their second half. This is why you should try in any case and certainly believe in yourself!
Believe in yourself! Everything is going to work fine! Read the articles on the site, all the information and tips are really practical, useful and cool! 🙂
Top-10 gorgeous ladies of May photo contest
In total, May round attracted 129 approved participants: 122 stunning ladies and 7 brave men.
1. WINNER: Inna (Russia) collected 205 votes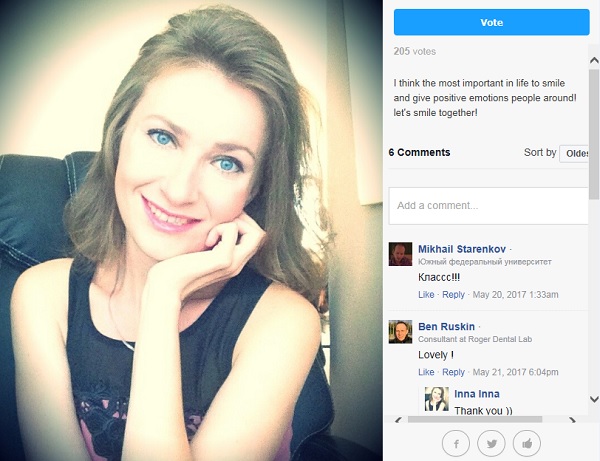 2. Juliya (Ukraine): 89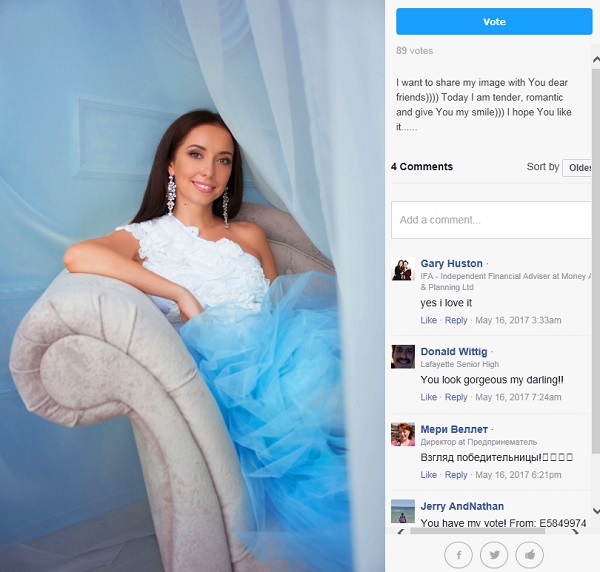 3. Mary (Ukraine): 83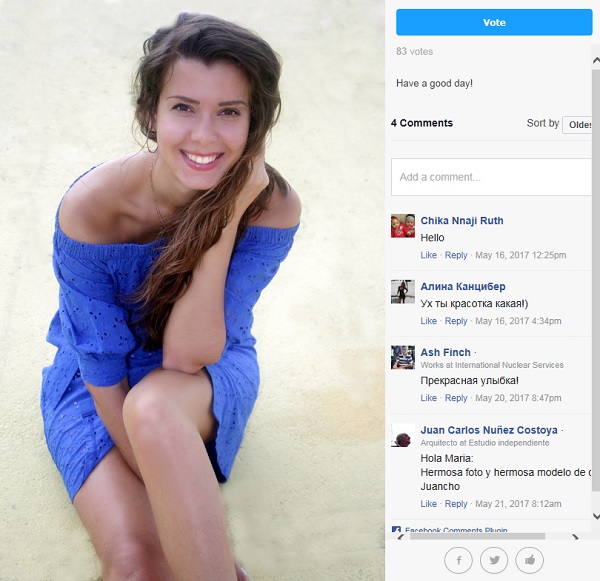 4. Oksana (Russia): 76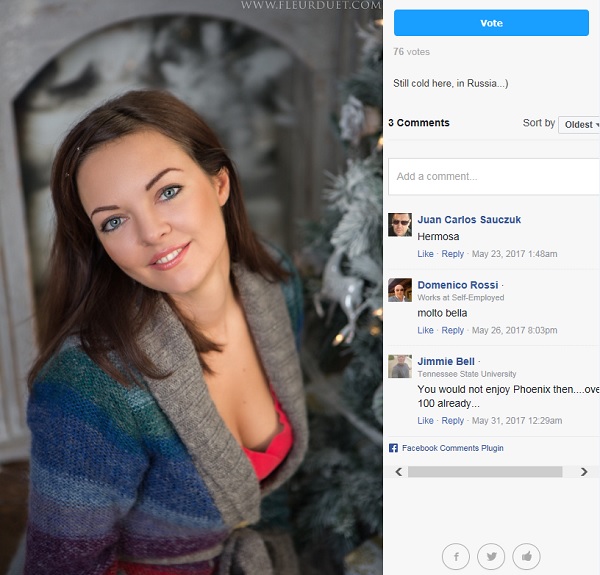 5. Olesia (Russia): 54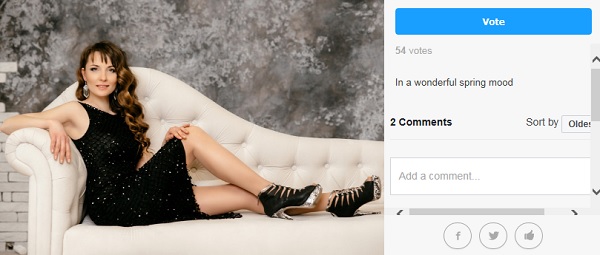 6. Anastassiya (Kazakhstan): 50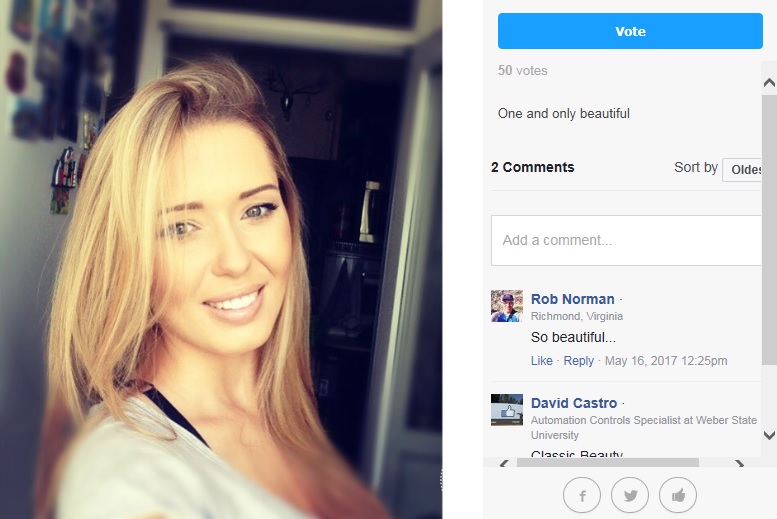 7. Alexandra (Ukraine): 49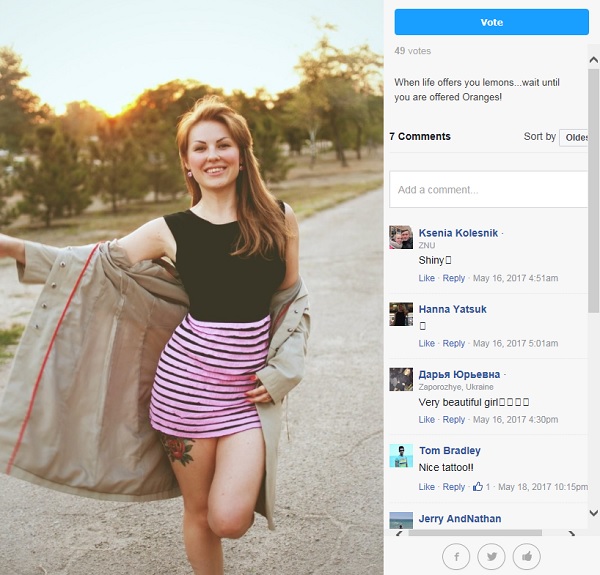 8. Lubov (Russia): 47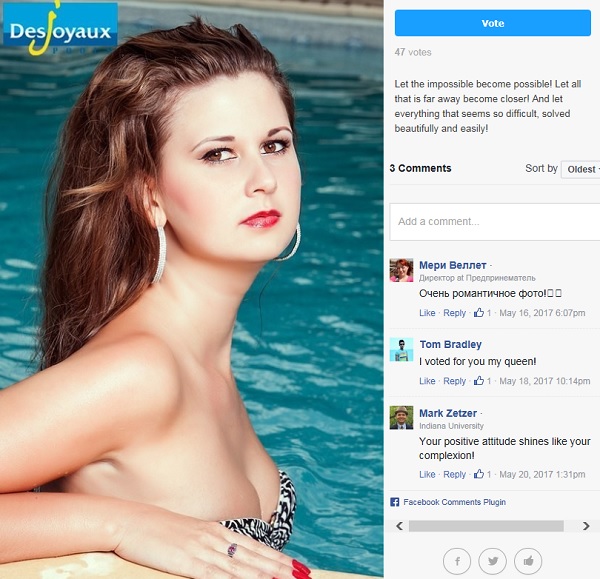 9. Natalia (Russia): 39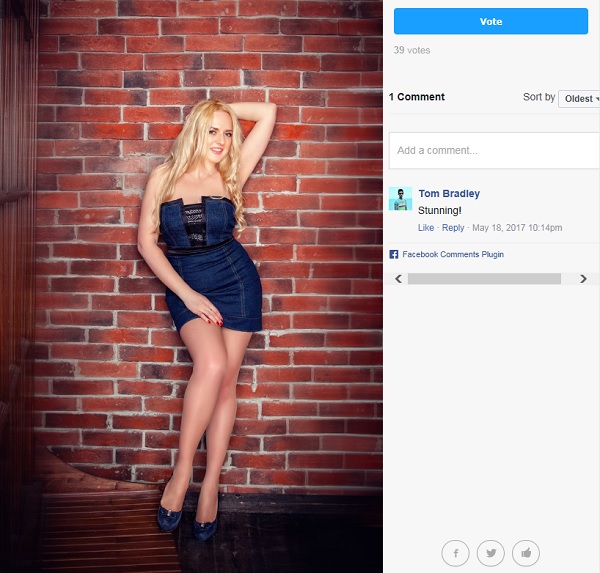 10. Katya (Russia): 38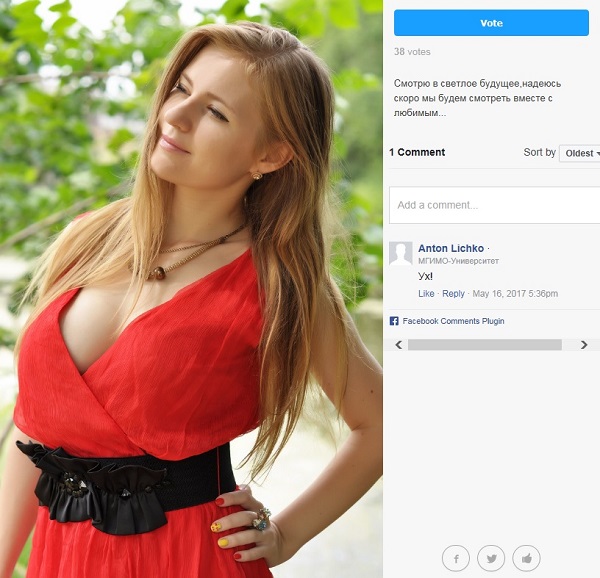 Men: Top-7
Congratulations to the top-7 men who bravely put themselves out there, competing with cute girls! We would love to see more of Elena's Models gentlemen entering. It's a great opportunity to put yourself in front of thousands curious ladies who check contest pages daily.
Jared: 28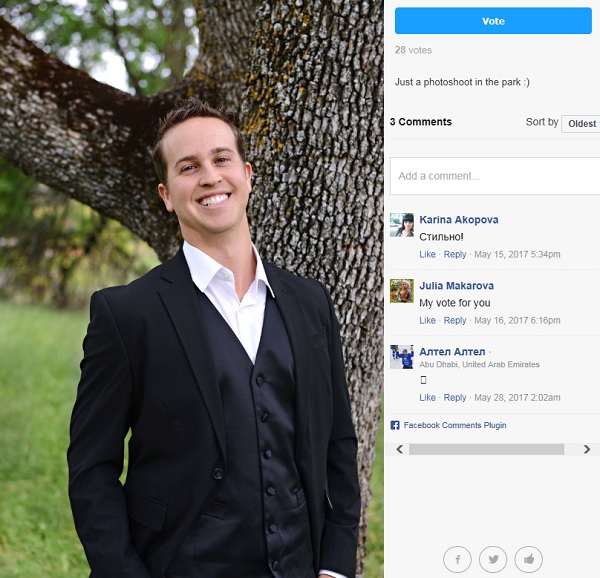 2. Mohannad: 17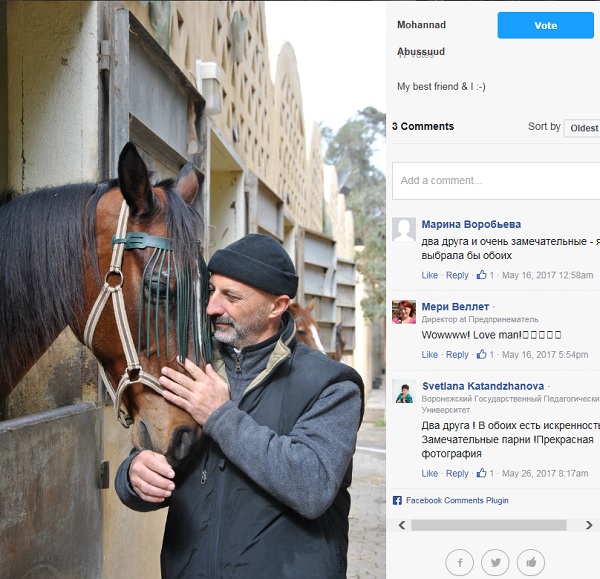 3. Steven: 15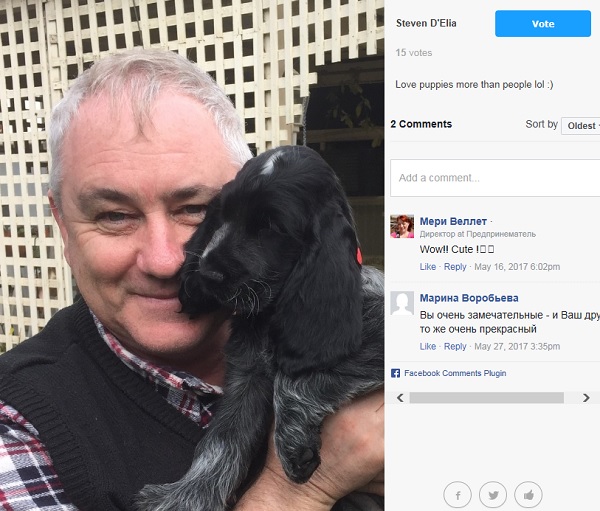 4. Perry: 11
5-6. Peter & Ricky: 7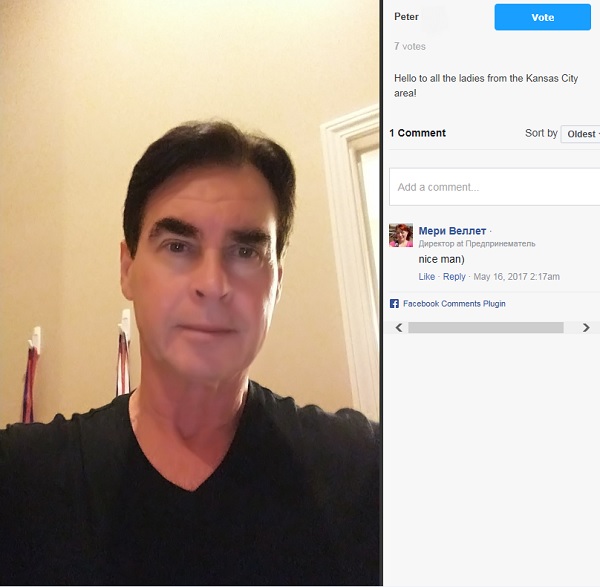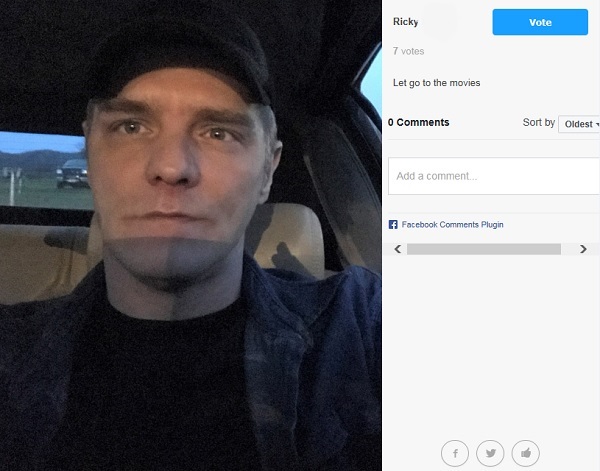 7. Ted: 5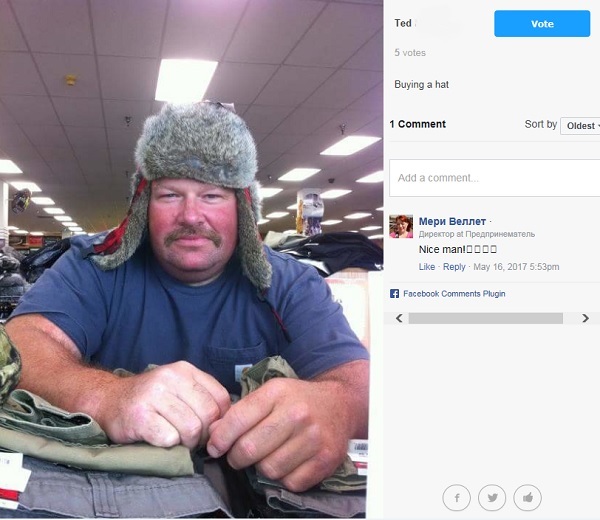 June 2017 round: Call for entries
We are inviting all the amazing Elena's Models gentlemen to gather their courage and jump in the next round. It's about time our handsome gentlemen show the ladies they also know how to be stylish and cool.

This month entries are collected from 5 to 14 June.

The link to enter will be published on Elena's Models Facebook page and this blog.

Looking forward to your great entries!

Share this article