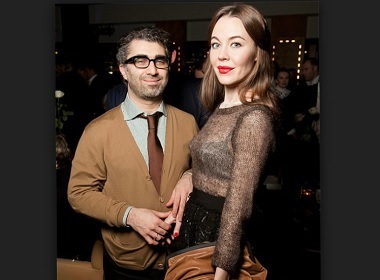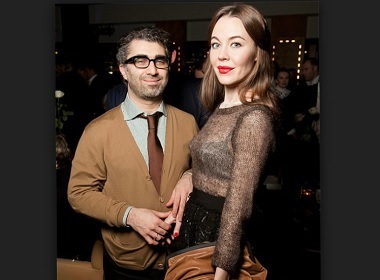 Trendy fashion designer Ulyana Sergeenko obtained an official divorce from Russian billionaire Danil Khachaturov in a Moscow court on 30 September 2015.
The 34-year-old star of Paris fashion week, who counts Kim Kardashian, Lady Gaga, Beyonce, Natalia Vodianova, and Dita Von Teese among her customers, married the Russian oligarch in 2008. The ex-spouses have a 9-year-old daughter.
43-year-old Khacharutov's fortune is estimated at $1.65 billion dollars.
Khachatorov was the one who initiated the proceedings requesting a divorce at the end of August 2015, reported BFM.ru. In response Sergeenko filed her application for child support, which was granted by the judge at the hearing.
The couple signed a prenuptial agreement, according to which each of them would maintain ownership of their premarital assets and would have no claims over the property of the other spouse. It is reported that during preliminary hearings Sergeenko expressed an intention to argue this clause of prenup.
Rumors about the couple's relationship being on the rocks had circulated since 2013.
The divorce inquiry occurred in the court #100 of Yakimanka district in Moscow.
The speedy 1-month timeline for divorce proceedings is typical of Russian family courts.
The couple's mutual daughter Vasilisa will be living with the mother, and the father has been ordered to pay 1/4 of his income in child support payments.
Ulyana also has an older son from her previous partnership. It is customary in Russia that mothers get custody of the kids.
Anna, the ex-wife of the Russian businessman, whom Khachaturov divorced in 2007 after a 15-year marriage, requested 1/2 of his fortune when the pair were divorcing, however her request was declined. The ex-spouses later agreed privately on conditions of their property settlement. The entrepreneur has a son from the first marriage, and had been supporting him from 2007 to 2011 through alimony payments.
Alexey Melnikov, the attorney who represented Khachatorov in the divorce process against Sergeenko, stated that issues of property division or where the couple's daughter Vasilisa would be living were not a part of the divorce hearing on 30 September.
The lawyer said, "Khachaturov is doing everything that is required from him by the law and ethical norms."
Khachatorov is the president of the largest Russian insurance company Rosgosstrakh, and is ranked as #54 in Forbes rating of the richest Russians.
Kazakhstan-born designer owns her fashion brand Ulyana Sergeenko Couture, and maintains high profile as a blogger and socialite.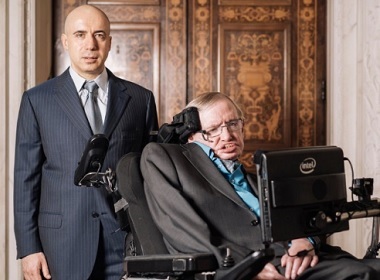 Read also:

Share this article