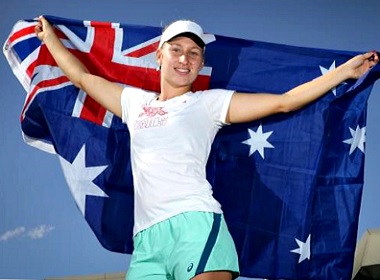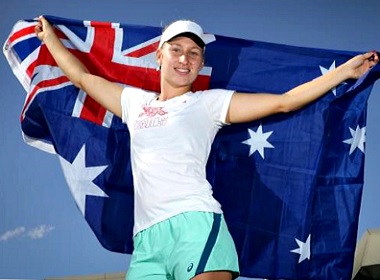 Russian-born Daria Gavrilova got her Australian passport and citizenship in December 2015, she revealed during the post-game interview on 20 January 2016. Love was the reason why 21-year old rising Russian tennis star decided to move countries.
Moving Countries for Love
It's already 5 years since Daria "Dasha" Gavrilova met her boyfrend, Australian tennis player Luke Saville, during junior Davis Cup in Mexico. They started dating soon thereafter, Herald Sun reported.
3 years ago Dasha came to play her first Australian Open and fell in love with the country, the amazing beaches and its people. This was the year when the Russian tennis player stayed in Melbourne, training with Australian coach Nicole Pratt.
21-year old Saville says his girlfriend loves it here, especially the weather. Melbourne winters are considered cold in sunny Australia but for Dasha, who is used to subzero winter temperatures, it's no big deal. She still enjoys visiting friends and family in Moscow.
The first tournament she played as an Australian was Hopman Cup in Perth, 3-9 January 2016. This is where Australians claimed the new sporting star as their own.
However, Google search results are still showing Russian flag besides Gavrilova's name, although Wikipedia has already corrected her country of citizenship.
Gavrilova is now the second highest ranked Australian female tennis player after Sam Stozur.
New Media Darling
The public at Australian Open are cheering heavily for the new Aussie.
Gavrilova defeated #6 seed and two-time Wimbledon champion Petra Kvitova in today's game and has moved into the third round of the prestigious Grand Slam tournament, for the first time in her career.
Before the game with Kvitova the ex-Russian tennis player said that she had nothing to lose. She indeed lost nothing, winning two games straight.
Dasha is the new Australian sporting darling and has been called a "fairytale" story by sporting commentators. A plethora of interviews and magazine covers are sure to follow.
All eyes will be on Gavrilova next Friday, when she returns to courts to face Kristina Mladenovic, #28 seed. Mladenovic was born in Bosnia and is playing for France. The public is eagerly awaiting the results of the game, after Dasha's unexpected win over the highly-ranked opponent today.
Gavrilova has previously beaten world's #1 Maria Sharapova, who is also Russian.
Dasha said improving her rankings would be her main task for 2016, The Australian reported. She intends to concentrate her efforts on Grand Slam tournaments.
Australian Open tennis tournament started on Monday 18 January and ends on Sunday 31 January.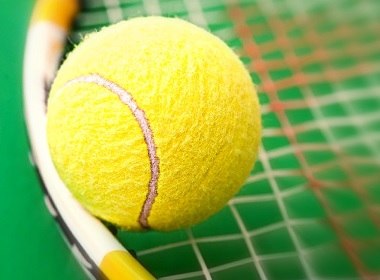 Read also:

Share this article