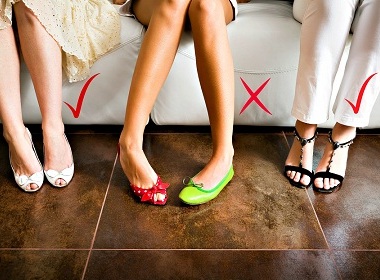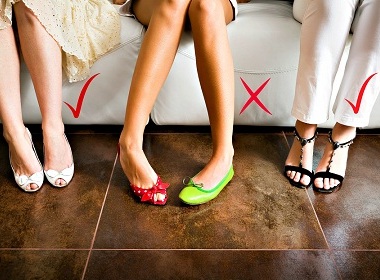 I came across a new study that confirms what I have been saying for years: Opposites don't attract.
In fact, we are attracted to people like us. Similar views and experiences create a common ground for partnership, either in love, business, or friendship.
The New Study on How Relationships Work
Professor of Psychology from the University of Kansas Chris Crandall and Assistant Professor of Wellesley College Angela Bahns arrived to the conclusion that similarity is what attracts people to each other from the very beginning of any relationship.
While the authors believe that their finding has some major novelty to it, matchmakers and dating professionals knew this for years: The more things people have in common, the higher is the chance they might stick together.
The study Similarity in Relationships as Niche Construction was published in the Journal of Personality and Social Psychology.
Opposites Do Not Attract; Compatibility Rules
For years compatibility was the Holy Grail of unveiling the magic of lasting romantic love.
There is no guarantee that people are a match even if their lives were nearly identical. The fact of chemistry hard-wired in our DNA is still important.
But if you find a person physically attractive, plus you have a lot in common, you might have hit the jackpot. Physical attraction paired with having many things in common gives you a good chance to make it happen.
Relationships Develop Based on Similarities
Bahns and Crandall point out that relationships develop based on similarities that already exist. Personality, values and attitudes, and certain social behaviours do not change, the authors found.
The researchers state that seeking like-minded individuals could be called a "psychological default" setting of our brains.
They found that partners in relationships were highly similar to each other on "almost everything" they tried to measure. They were the most alike on things that mattered to them the most.
The data was obtained from the field research in which pairs of people interacting in public were asked series of questions to determine their psychological similarity. This method is known as "free-range dyad harvesting." The initial hypothesis was that the longer people knew each other, the more similar they would be. It wasn't the case. The level of similarities was not different for long-term and new relationships.
To confirm their findings, researchers also interviewed pairs who have just met and compared their answers after a period of time. They concluded that attitudes didn't change, especially on matters that were marked by respondents as important. As such, attempts to change your partner are unlikely to succeed.
The scientists' message to would-be lovers:
"Change is difficult and unlikely; it's easier to select people who are compatible with your needs and goals from the beginning."
The drawback of our quest for similarity is that we are missing out on different views and ideas. Especially if our ideas are rather peculiar.
"If you hang out only with people who are loony like you, you can be out of touch with the big, beautiful diverse world," Crandall says.
So, a bit of open-mindedness and a conscious effort to make connections with people who are not like you may be a good thing. But you still know that you will be the happiest with someone who laughs at the same jokes as you do.
Read also:

Share this article