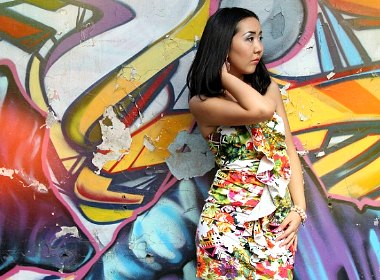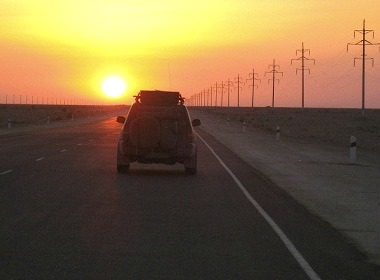 Guest author: Inkar Omarbekova (Kazakhstan)
Kazakhstan is the 9th largest country in the world by its territory. But the total population of the country is only 17 million. Kazakhstan had been an integral part of the Soviet Union for about 70 years before it declared the independence in 1991.
Modern Kazakhstan is an independent, sovereign and democratic state with a stable economy and serious plans for the future. It is a home to many nationalities, but it has never caused problems. The official language is Kazakh. Russian is frequently used and considered as the second state language.
What do foreigners think about life in Kazakhstan and Kazakhs? Some of them have been living in the country for a long period of time and able to make up their own mind about the country.
Hospitality
So, what Kazakhs are like?
Their first distinguishing characteristic is that they are extremely hospitable. It seems that they are crazy about being hospitable. "A guest at home is God", says the Kazakh proverb. Any stranger who dropped by their house is regarded as a guest. It is compulsory to set a table and feed the guest.
Kazakh people keep a special food supply for the guests. It is important to clarify that Kazakhs are the second in the world by consumption of meat (after wolves)!
The climate of the steppes is harsh — it is extremely hot in summer and cold in winter. It's almost impossible to survive in such conditions. Perhaps, it left a mark on Kazakhs' customs and traditions. They take any person as their own regardless of his nationality. No one asks questions about the purpose of the visitor's trip. Everyone ask how he feels and then continue asking about his health, parents, work, and home, while feeding him with local delicacies.
Household
Kazakhs are strange people. Perhaps, nowhere in the world you can find such a harmonious combination of modern pro-western ways of thinking and respect for the old traditions.
Kazakhs love to buy modern furniture, the latest brands of computers and other electronics. Children in Kazakhstan often speak English well.
But at the same time, they keep some traditional things in their homes, like korpeshki — blankets made of wool, foam rubber or cotton wool and decorated with Kazakh national ornament. They are used as a bedding or a pillow for sitting. Some Kazakhs still use pillows for sitting on the floor. You can meet Kazakh grandmothers in a national dressing and vintage bracelets on their hands, trying to find a common language with the younger generation.
As a rule, such families are filled with love and harmony, despite the fact that their members speak 2 or 3 languages. They enjoy listening to both pop music and dombra (national string musical instrument).
Respect for the elders permeates everything, which amazes foreigners and makes them respect the whole nation. Although there can be problems associated with a different mentality of the older generation, who grew up under the communist regime during the times of USSR, and the younger generation, which actively explores realities of capitalism.
However, this generational gap is usually resolved without scandals and accusations, thanks to the Kazakhs' inborn sense of tact concerning aqsaqals (Kazakhs call their grandfathers "aqsaqals", which is translated as white-bearded).
Respect for Elders
Being respectful to elderly people is a sacral duty for Kazakhs. The Kazakh language has even the special word "aga", which is used when addressing elderly people (the words like grandfather and dear do not express the extent of respect to elders that this Kazakh word does). Title or the official position do not matter here. This is how the president of the country would address any man who is older than him.
This is how a man from Russia describes his trip to Kazakhstan: "…when we got into the bus, we were just shocked to see that about 5 young boys and girls jumped up and offered us their seats. Later we learned, that if they hadn't done this, they would be told that their parents were bad as they failed to teach their children how to behave properly. Just imagine, it is their parents who would be considered bad, not their children! And who would like to hear that about one's parents?"
Clans
Kazakhs are proud of their history and culture, and I think it's not without a reason. I was amazed to learn that almost each Kazakh knows his fathers to the seventh generation. Any child will tell you the names of his forefathers that lived centuries ago.
It's not clear what is more important for Kazakhs: the nation or the clan? That's what my eastern European interlocutor told me on this subject: "One western Kazakh sets it straight: there are us and there are other Kazakhs." So, the clan goes first.
First of all, Kazakhs are the representatives of their clan (tribe). It's important to understand it to be able to work with them. The ones who could not understand it had to leave the country. The words like "Uvazhaemyi" (honored, respectable in Russian) or "dedushka" (grandfather in Russian) cannot express the appropriate level of respect to elders) has left the country. But the clan issue is hidden from foreigners. Kazakhs prefer to discuss the issues of inter-clans conflicts between themselves.
Business
Igor from Latvia: "At first I thought that Kazakh market was far behind European. But now I realize that it is not. In fact, it simply develops in the other direction and has its own processes. In Kazakhstan, international projects play a bigger role than local ones."
"A person from a neighboring country wouldn't have problems with working in Kazakhstan", Alexander from Ukraine says. "We have similar mentalities. But here traditions and relationships between people (colleagues or business partners, it doesn't matter) are more significant. It's absolutely different in Europe, where personal relationships recede into the background when it comes to work."
Family
As a rule, foreigners note that Kazakhs have numerous relatives. As a consequence, weddings, funerals, births, anniversaries, visiting a prospective fiancée family, etc., are an integral part of the Kazakhs' life.
During such occasions tables should be laden with plenty of food regardless of the financial capacity of the host. Foreigners are united in their recognition that it's not a bad feature but at the same time they never say it's a good one.
However, the presence of numerous relatives is more likely to cause admiration than surprise. Foreigners admire that relatives are always ready to help each other in any situation. That's why a Kazakh family that lost a loved one will never be left alone with their grief.
Read also: