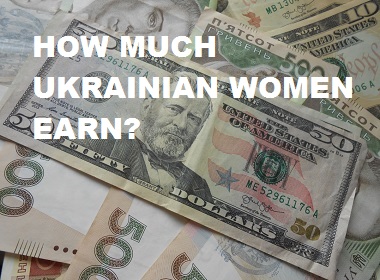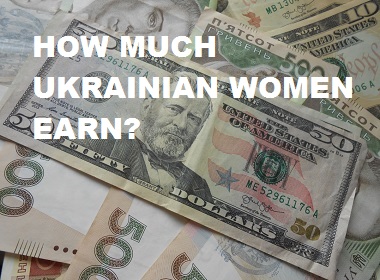 Earnings of Ukrainian women and men in January and February of 2019 have been released by the official statistics service Ukrstat.
How much Ukrainians earn in 2019
The average monthly wage in February 2019 in Ukraine was 9429 hryvnia, or 352 US Dollars.
The highest wages are in Kyiv (Kiev) city, where employees get a pay check of 14,513 UAH ($543).
The lowest salaries are in Chernivtsi: 7186 ($269).
Only one region has average wages exceeding UAH 10,000: Donetsk, where workers are bringing home 10,512 hryvnia per month.
Ukrainian women earn even less
Historically, the wages of women are lower than men's salaries, so you can assume that ladies earn about 12% less than the average wage for the region (the difference between earnings by gender is about 24%, Segodnya reported).
It may be more obvious when we look at the salaries by industry. Traditionally a lot of Ukrainian women are employed in education and health services, which are paid by the government and get the lowest remuneration.
Wages by industry
Here is how the picture by industry is looking (in hryvnia and USD):
Air transport: 24,559

(919)

Finance and insurance: 18,197

(681)

Information and communications: 16,447 

(615)

Professionals, science: 14,433

(540)

Public administration and defence: 12,393

(463)

Water transport: 10,860

(406)

Transportation and warehousing: 10,537

(394)

Manufacturing: 10,430

(390)

Land transport and transport via pipelines: 9,722

(363)

Wholesale and retail trade; repair of vehicles, motorcycles: 9,641

(360)

Construction: 8,401

(314)

Administrative and support: 7,914

(296)

Real estate: 7,887

(295)

Arts, sport, entertainment and recreation: 7,585

(283)

Agriculture, forestry and fishing: 7,504

(280)

Education: 7,467

(279)

Libraries, archives, museums, other cultural activities: 6,647

(248)

Health: 6,375

(238)

Accommodation and food service: 5,999

(224)

Postal and courier: 5,460

(204)

Other service activities: 8,453

(316)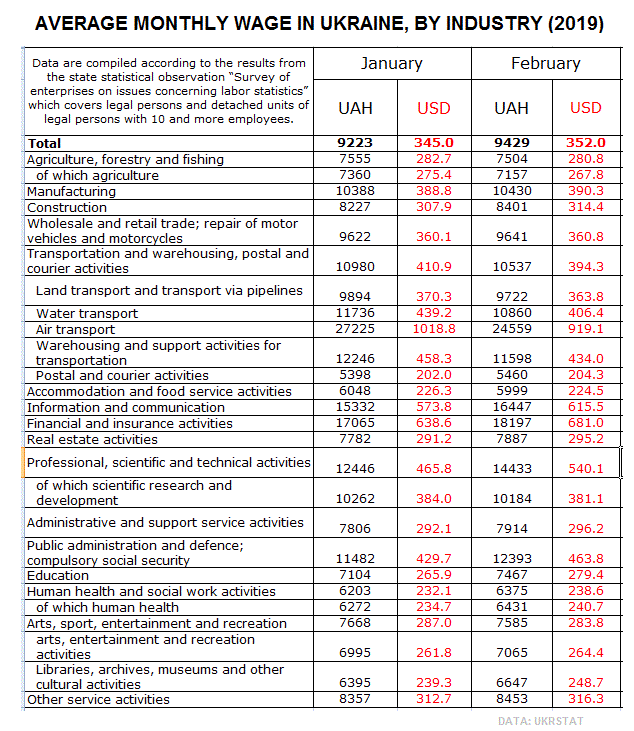 There are lies, damn lies, and statistics
Don't forget another neat statistical trick: Only companies with 10 or more employees are in the official Ukrainian statistics. Small businesses where employees are usually getting only the minimum wage are not in the picture.
Currently the official minimum wage is 4,173 UAH per month ($156). Some people do earn only a minimum salary and there are plenty of them, especially the ones who are unable to find better jobs. Many of them are females.
So, the real wages of women in Ukraine are even lower than these industry-defined numbers supplied by Ukrstat. Unless your lady is in the management, where earnings are much higher, she is probably taking home less than the average wage.
People in Ukraine earn around USD 2 per hour.
In the second quarter of 2018, this is how much Ukrainians earned per hour, by city (UAH):
Vinnytsya: 56
Volyn: 52
Dnipropetrovsk (Dnipro): 62
Donetsk: 74
Zhytomyr: 55
Zakarpattya: 60
Zaporizhzhya: 61
Ivano-Frankivsk: 58
Kirovohrad: 51
Luhansk: 57
Lviv: 58
Mykolayiv: 58
Odessa: 57
Poltava: 59
Rivne: 55
Sumy: 53
Ternopil: 52
Kharkiv: 53
Kherson: 50
Khmelnytskiy: 53
Cherkasy: 54
Chernivtsi: 51
Chernihiv: 51
Kiev (region): 64
City of Kiev: 94
Another reason for values in USD looking better at the moment is the exchange rate: US Dollar dropped slightly because of presidential elections. The second round of the presidential elections is scheduled for 21 April 2019, and it's likely Ukraine will get a new president. In September 2018 the exchange rate was over 28 hryvnia for 1 USD, while now it's below 27 hryvnia for 1 USD.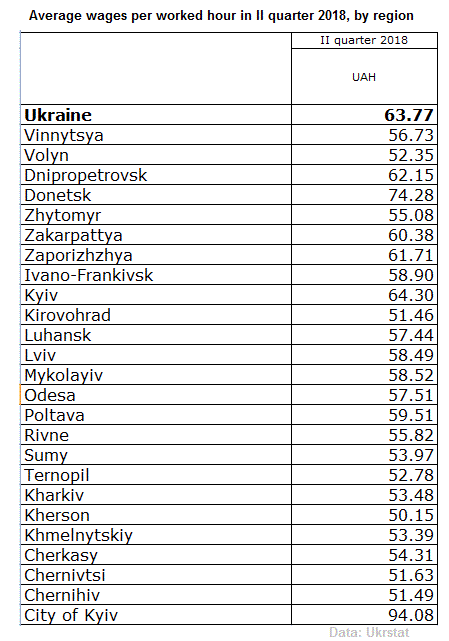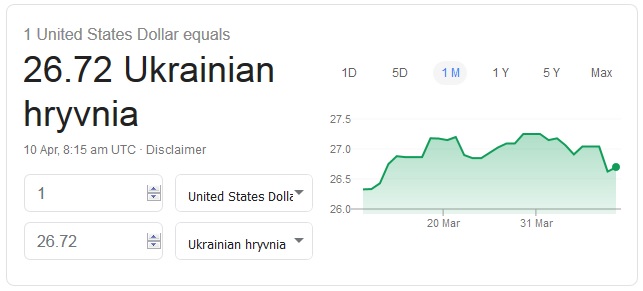 Data: Official statistics by Ukrstat. Calculation of US dollar values at the rate 26.72 hryvnia per 1 US Dollar.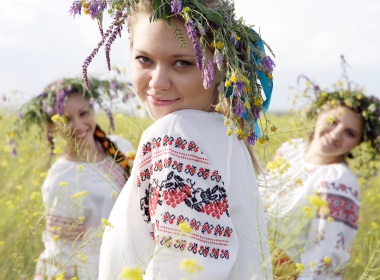 Read also: