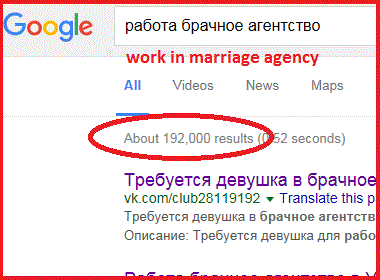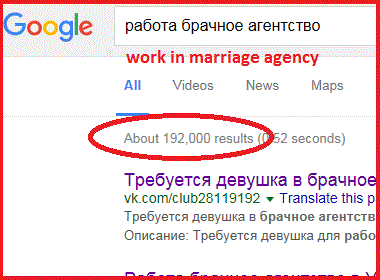 Scam agencies from Ukraine paying women for writing letters and chats to foreigners are quickly adjusting to new requirements that their masters have.
Scam Agencies Keep Hiring More Personnel
I see more job ads seeking women who get paid to write letters to communicate from their own profiles or for models who allow their photos to be used to supply unprofessional selfies every month.
It doesn't mean that the women who write letters are indeed interested in men who use the site. It only means that employees of the local agents are better prepared to stand the checks that the "master" agency requires.
I can say that for as long as you are paying for each communication (and the local agency that supplies profiles gets commissions), there will be abuse in pay-per-letter Russian, Ukrainian dating sites.
Below is the collection of ads that I pulled off the Internet today, demonstrating how actively local agents are bypassing requirements of their masters.
Did you believe that fake profiles are just a few bad apples among the wonderful landscape of paid chat beauty queens?
The scams are not rare but widespread, pervasive in every paid chat dating site. And these local agents (and master sites) are unable to change how they operate.
The only thing these scamming agents are after is commissions. Not relationships.
They don't care about you
They don't respect you
They think you are a fool, and the fool and his money…
Just like the general dating industry where clients suffer from systemic abuse through chat bots and fabricated profiles, Russian dating industry is riddled with scams. Pay-per-letter schemes encourage the spread of moral decay. By paying for chats and letters you finance people that you probably deeply despise and provide incentive for more scams and fraud in international dating. They aren't stopping it. Just trying to avoid detection better.
Refuse to pay for communication. That's the only way.
Elena's Models Difference
Elena's Models NEVER charged for communication.
We allow and encourage exchange of contact details (email addresses, mobile phone numbers, social accounts, Skype) and direct communication.
Leading scam protection software and monitoring on the site.
Simple membership allows unlimited communication through the site (similar to Match.com and other regular dating sites).
No chat bots or "initiation" bots.
No commissions paid to agents or agencies.
Full Https to ensure additional security and keep scammers away.
With no pay-per-letter you are assured women are not paid for talking to you.
We repeat our offer to open our systems and servers to any media outlet or industry insiders. There is nothing in our system but people registering themselves and contacting other users how they wish. Elenasmodels.com challenges any other Russian, Ukrainian or Eastern European dating site to do the same and come clear how they get their profiles, what incentives they offer (commissions etc.).
We are even happy to show media how we catch scammers and explain what barriers we put in place to ensure our members don't get ripped off.
Since mid-2015 Elena's Models doesn't accept profiles of women whose photos are used on PPL (paid chat, pay per letter) sites. If we find a person who is a part of PPL systems, we delete such profiles. We also do not accept any former employees ("translators") of such agencies, due to unfortunate legacy of these systems.
(See also: Elena's Models scam warning — Part 1)
Job Ads of Ukrainian Dating Agencies Seeking Personnel To Perpetrate Scams against Foreign Men
I have pulled these listings today. The scams are not down, they are up. There are more listings on job sites offering vacancies for "marriage agency models" and chat operators today than 6 months ago. And you guys keep these cowboys in business by paying per letter.

Read these ads seeking more personnel to perpetrate dating scams against foreign men.

 

Share this article