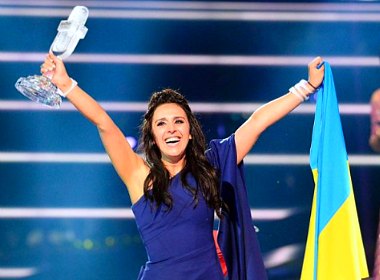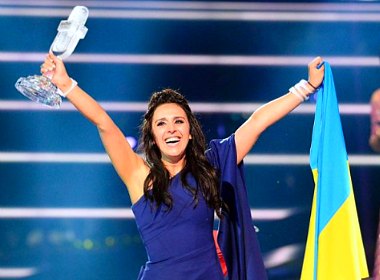 A petition has been launched on Change.org to revise results of 2016 Eurovision Song Contest. The appeal has collected over 40,000 supporters in 2 days and went viral on Russian social networks.
Thousands of Russians Sign Petition to Revise Results of 2016 Eurovision Song Contest
If you thought that results of some singing competition do not really matter, you were wrong. For the third day in a row results of 2016 Eurovision Song Contest are the top topic in Russian media and social networks.
Why?
Ukraine's Jamala with the song "1944" won by combined scores from professional juries from 42 countries as well as televoting results. Ukraine got 534 points in total (211 from professional juries, 323 from televoters).
Russia's Sergey Lazarev collected the majority of votes by televoting (361 points). He got 38 points more than Jamala, who was second in viewers preferences.
Australia's Dami Im was way ahead in scores by professional juries. She gathered 320 points from appointed musicians, while Ukrainian Jamala was second with 211 points (109 points difference). Russian singer Lazarev was #5 in results by professional jurors, with a much lower score of 130 points (81 points less than Jamala, 190 points less than Dami Im). France was #3 with 148 points, Malta #4 with 137 points in jurors' estimates.
By combined results, Ukraine became #1, Australia #2, and Russia #3.
Russian media immediately took the view that their singer was robbed off his well deserved victory, citing the "new" voting system as the problem.
Changes to Voting in Eurovision 2016
Contrary to the belief of Russian public, the system didn't change much in 2016 as compared to the previous year, when Russia's Polina Gagarina became a runner up.
Until 2009, televoting by viewers was the decisive factor, and professional juries were used only as a backup in case the televoting didn't provide a valid result. As such, Russians insist that results of voting by professional juries should be discarded and the winning prize should go to Russia, which managed to get 38 more points in viewers preferences than the ultimate winner, Ukraine.
Until 1997 televoting by viewers actually wasn't used in Eurovision. The scores were only collected from musical professionals, appointed by each country to judge.
Engaging viewers in voting was tried in 1997 and proven to be a success. This is why from 1998 to 2008 viewers were the ones deciding who won the title. In 2009 points by professional juries were reintroduced along with considering the public vote, both giving 50/50 input into the final scores.
In 2016 the voting system remained essentially the same as for the previous 7 years, giving 50% consideration to both juries and the public vote. It only changed how the results were presented in the show.
The way scores used to be announced country by country led to situations when the winner was known long before the last country allocated its points, as the gap between the leader and the runner up was becoming arithmetically too large to catch up.
This is why, for example, in 2015 the victory of Sweden's Mans Zelmerlow was decided long before the last countries had the change to announce their scores.
Naturally, it made planning of running times of the show complicated, and the input of the countries put last in the queue negligible.
Apparently, this is why in 2016 the results of voting by public and judges were separated. First the music professionals gave their scores, as before, country by country.
Once the scoreboard was arranged in the order of jury preferences, results of televoting were announced from the lowest to the highest, thus maintaining the element of surprise up to the very end.
The shocked faces of Ukrainian and Russian singers had demonstrated they had no idea up to the final seconds who won. So, the organizers reached their goal: The suspense was palpable.
The Russian singer was an early favourite, who, according to historical records, rarely wins the final. But this didn't prevent Russian media to go along with the idea that their participant was "robbed" off victory by politics.
Wikipedia has an article discussing voting patterns in Eurovision. It states that counties vote in blocs for each other. For example, Nordic countries traditionally support each other's entries.
In 2016 the share of votes for the top 3 entries was just over 10% (Ukraine: 10.96%, Australia: 10.49%, Russia: 10.08%).
In 2015 the top entry scored over 15% (#1 Sweden: 15.73%, runner up Russia: 13.06%).
Should Results of Eurovision 2016 Be Revised?
Signees to the petition state that Ukraine should not have won because its song was political in nature, which is prohibited by the contest's rules.
Thus the petition on Change.org, which by now managed to attract over 40,000 supporters. It requires 50,000 signatures to go ahead and be directed to the relevant authority.
The petition was launched by Arthur Hovhannisyan from Armenia and doesn't specifically request to appoint a particular winner instead of the one who was judged as #1.
The official name of the petition is "European Broadcasting Union: Make Eurovision Song Contest revise the results of the song contest 2016". It is directed to Eurovision Song Contest and European Broadcasting Union.
However, there had already been a complaint about Jamala's song pre-competition. Jamala insisted that the contents were not political, as no one would consider Schindler's List politicized. The organizers officially considered the contents of the song and concluded it was not political and didn't breach the rules.
Jamala's song is about ethnic cleansing of Crimean Tatars after the Nazi occupation in 1944. Jamala's grandmother was deported with her 5 children, one of whom died in transit. More than 240 thousand Crimean Tatars were relocated by force. Jamala herself was born in Kyrgyzstan, where the family was settled post relocation in then Soviet Union's forgotten lands.
If Ukraine were to be disqualified post factum as 2016 Eurovision winner, naturally #1 place would be given to Australia's Dami Im, as she ended up second, and not Sergey Lazarev, who only managed to score #3.
What Do You Think?
Watch videos of the top 3 entries that scored extremely close to each other in Eurovision 2016 Grand Final.
| | | |
| --- | --- | --- |
| Russia | Australia | Ukraine |
| | | |
Who do you think should have won? Would you sign the petition?
P.S. As I was writing this article, the petition on Change.org gathered 3,000 more supporters. Right now it has 42,966 signatures.
Update 17 May 2016: EBU.HQ gave its "statement in response to the online petition to review results of Eurovision Song Contest 2016" (which by then collected over 300,000 signatures) on its Facebook page: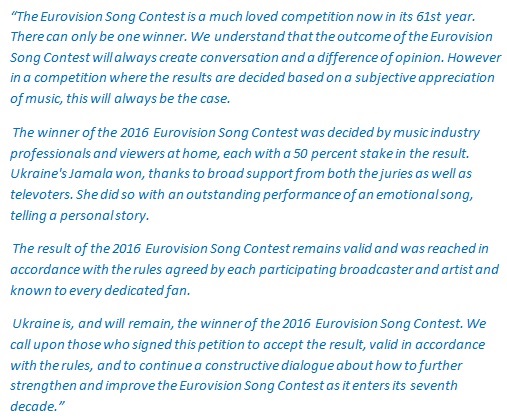 Update 20 May 2016: Fivethirtyeight.com calculated that if 2015 system of counting the votes was implemented, Russia would still end up in the third place but Ukraine would be second; Australia's Dami Im would win. 21 countries' jurors gave Russia 0 points, 17 scolded Ukraine, and only 3 countries avoided awarding Australia any points. Under 2009-2015 system, Australia would overtake Ukraine in the final scores, while Russia would still only get the third placement. In the past, not scoring with either professional judges or the public could see the country getting 0 points as the result of the combined national voting.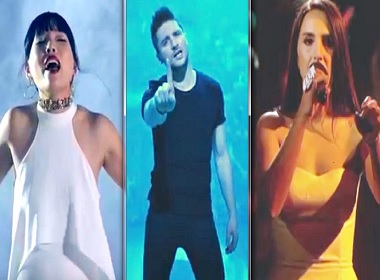 Read also: