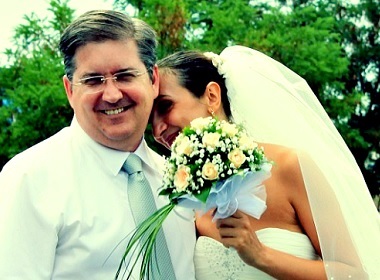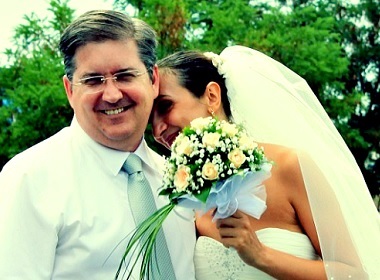 Usually when we receive a love story of our clients, it's a joyous occasion. People meet on our site, start communicating, fall in love, and sometimes decide to commit to being together in sickness and health, for better, for worse. When we pronounce the words, "Till death do us part", we say it without thinking. But life can sometimes have an unexpected turn.
Natalia and Wesley met on our site in May 2012 and got engaged in January 2013. It was the day of Russian Christmas (7 January). The memorable occasion took place in the beautiful cathedral on the Red Square in Moscow, where Wesley proposed to Natalia, promising to take care of her and love her for the rest of his life.
They got married in August 2013 in Rostov-on-Don, Natalia's home city. After that, Wesley returned to the USA, and Natalia stayed in Russia. They applied for the spouse visa for Natalia, and started waiting.
They talked to each other on Skype, spending all the holidays online chatting. As Natalia says, their love was growing stronger. They were counting days until they could be together.
Sadly, Natalia's husband passed away. She remembers the 3 years they have been together as the happiest time of her life. The spouses were intending to tell their story to us when they would have reunited in the USA, and Natalia decided to send in her story in memory of her beloved husband.
Read the complete story of Natalia and Wesley
It is said that it's better to have loved and lost, than to have never loved. Life is unpredictable. We don't know what will happen with us tomorrow or the next week. Let's enjoy what we have today and don't postpone our dreams.
Our condolences to Natalia and Wesley's family.