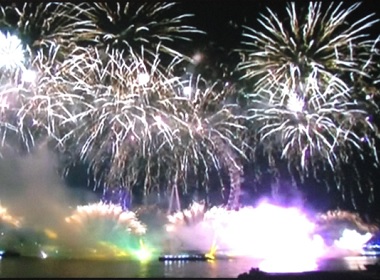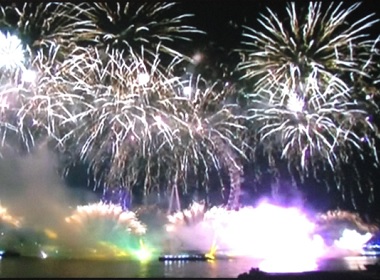 I am excited to send you my New Year greetings this year: 2016 is going to be different and it's starting already today.
New Year as The Beginning of The New Life
It's normal for us to expect something to change as we move into a New Year.
Whether it's New Year's Eve magic that Russian and Ukrainian women believe in, or simply hoping to start exercising more and watching TV less, we are hopeless romantics when it comes to resetting calendars to 01/01.
Well, your life is definitely going to take a major turn when you meet your soul mate, no doubt about it!
New Changes at EM
In 2015 EM went mobile, offering unlimited chat and video chat on mobile phones on Gold, Platinum, and Ultimate plans.
The whole of website had been given a makeover, and new galleries of women appeared by country and profession.
There are so many more options available than what we had 2 years ago, it's astounding:
Chat
Video Chat
Photo likes
Communication history with each person
Videos
Personal blog for users
My blog with tips and advice
And more
It is a huge difference with what EM used to be. The contact options are much more sophisticated and advanced, allowing you to develop a relationship within days rather than months.
There are many other exciting developments in store that will become active in the coming months.
So, welcome to 2016 and enjoy everything it has to offer!
The Future
The future is not written in stone and it depends on you what you make of it. If you are here on this site thinking about finding a nice Russian or Ukrainian woman to marry, my sincere advice would be to start with reading (or listening to the audio of) the Coaching Program, to determine whether it's something you think is right for you, before committing time and effort to a search for a partner in Eastern Europe.
We keep getting questions and stories from men, who fail to succeed in dating Russian, Ukrainian women, and the answers already exist. Like a house that needs the right foundation to carry the weight of walls and the roof, a relationship needs to start correctly in order to have a chance to be successful.
There is no point in wandering in the dark when there is a proven way to success. You may think I am only preaching to make a quick buck, but the truth is, most of you guys are not doing it right, and thus your results.
With minor adjustments (and the map of psychological reefs and shallows, which you need to navigate correctly) there are no difficulties at all. The whole "scamming" thing goes out of the window, along with all the "cultural differences". Your love boat simply needs a navigator.
There was no single guy who got this program and didn't see an immediate and significant improvement in his results in communication with women. Because it works.
If you want to be able to build a happy relationship with a great girl, give it a try. Your happy future depends on what you do today.