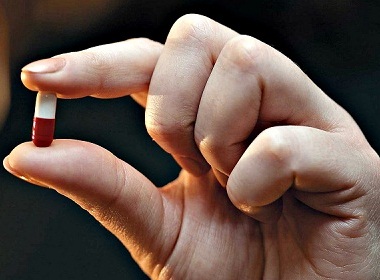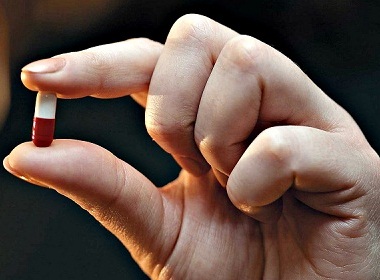 I wish there was a common sense pill for men seeking contacts with women from Russia, Ukraine. The stories I get from guys about their experiences with PPL (pay per letter, paid chat) dating sites advertising "Russian brides" are quite astounding.
The Man Who Wasted $200,000 on Dating Russian Brides
Some guys claim to have spent as much as 200 thousand dollars on pay-per-letter dating sites and trips to Ukraine.
(It's always Ukraine for some reason, and not Russia, even though the PPL sites lure men with slogans like "Date gorgeous Russian brides". Those are 2 different countries, which are not even friendly right now, you know.)
Accounts of 70,000-100,000 wasted are not unusual for men using PPL dating sites.
Even men who give up on using paid chat Russian sites after 1-2 weeks report having wasted $350-900.
The story is typical: Got seduced by ads, scores of young beautiful women bombarding with mails and chat invitations, tempting, responded, got hooked, and then kept going.
Guys think: These Russian, Ukrainian girls are so desperate to escape their poor existence that they would do anything, and I am a great option, because I have the American (Australian, Canadian, German, UK) passport.
Truth is: They are being made fools of, by chatting with substitutes (instead of pretty girls in pictures), who get 10-50% of what these guys pay for chats, mails.
The girls in pictures do not care! They may (or may not) arrive for a date with you when you decide to visit Ukraine. But there will be a "translator" on the date, who is actually most likely the person you have been conversing with all the way. The one who typed letters and chats to you.
(Because the girl has no idea about your communication whatsoever. To cover this fact, the substitute you were talking to will be accompanying her on your "dates". Alternatively, it may be the agency's administrator who simply read your correspondence to get familiar with what you were "chatting" about.)
Your chances to marry this girl are just as high as marrying Miranda Kerr. How high do you think they are?
Here is a letter I received the other day on the blog (I had to remove the names of the agencies, all were the top PPL sites that everybody knows):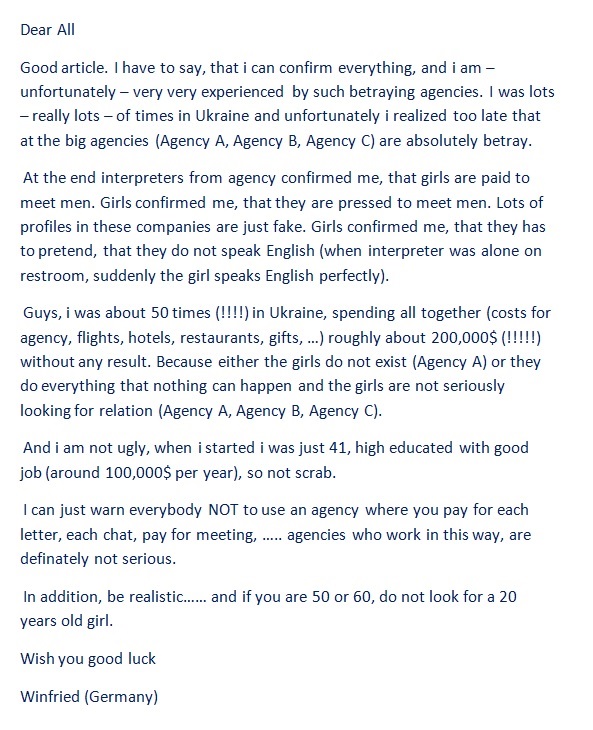 The Common Sense Pill for Guys Dating Russian, Ukrainian Women
The common sense pill would be to check your credit card payments and see how much money you have already spent in paid chat dating sites offering Russian (Ukrainian) brides.
This is what was the purpose of your dating: These payments.
It's like paying an online emotional escort: You pay someone pretending to be the person in the photos, who acts as if she was interested in you and wanted a relationship with you.
Are you still hoping that (somehow) it might be "real"?
I know a Nigerian Prince you might be interested in…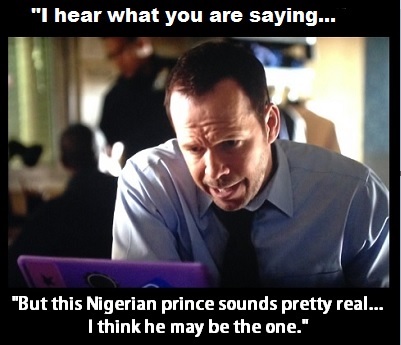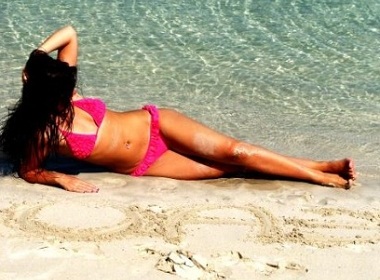 Read also: