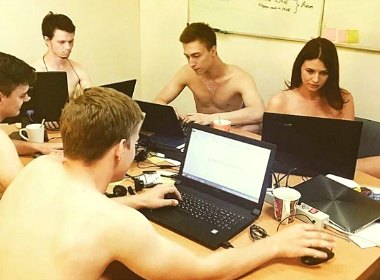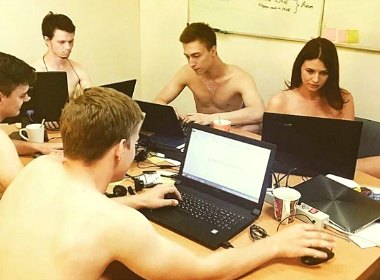 Alexander Lukashenko, the President of Belarus, didn't intend to start the nude flash mob sweeping social networks when making a speech on Thursday last week. The President talked to the 5th Belarus People's Congress about economic development.
How the nude flash mob started
"Innovations, IT-technilogies, privatization, it's all understandable. We have managed that. But all, including our life, is in the simpicity: [We] need to develop and work," Lukashenko stated.
However, the last sentence sounded more like "get undressed and work", which quickly was picked up by social media trend setters, KP.ua reported.
Residents of Belarus and the whole Russian-speaking social Internet decided to listen to the President and posted their photos where they were pictured "undressed and working".
The flash mob keeps going getting more pictures supporting the trend under the hashtag #раздеватьсяиработать.
Instagram lists 1,418 photos under the tag.
Belarus people seem to respect advice of their president. Plenty of young and not so youthful people took it on board and decided to spice up their usual working routines. Some companies took the chance of getting their names out there, adding their URL's and phone numbers in the pictures.
Belarus women and men appear to enjoy the chance to demonstrate their loyalty to the President. From office workers to music band members, the undressing fever took over.
Video: Belarus President calls people to "undress and work"
When listening to the speech of the Belarus leader, it does sound like a call to take clothes off and then perform their duties. No wonder people are excited about the new way of improving their productivity.
President ordered — We have to execute!
How Internet users reacted to the unusual suggestion.

Share this article