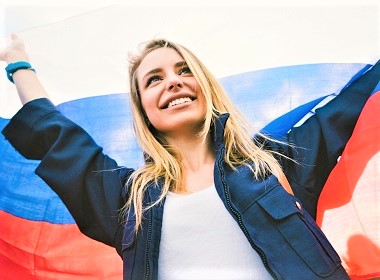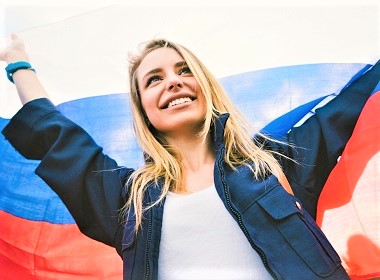 Russian public opinion research center VCIOM surveyed people of various ages about their view of the young generation. Most locals see young Russians aged 18-34 as social, active, tidy, putting a lot of effort into physical exercise and valuing prosperity.
What young Russians are like?
There is a positive trend in how modern youth in Russia and their overall psychological makeup is viewed in the society. Among positive characteristics that both older and younger people observe, the following are most commonly named:
honesty
tidiness
law obedience
friendliness
Over 50% of respondents in all age groups mentioned these qualities.
Most respondents also believe that youngsters are sociable and active in life, with a focus on success, wealth and material things.
Besides, young Russians and older generations view modern youth as courageous and compassionate.
Youngsters are perceived as being more patriotic than 3 years ago (52% in 2017 vs. 45% in 2014 among 18-24-year-olds, and 62% vs. 42% respectively as 60-year-olds and above nite ced).
Most respondents agree that nowadays youth in Russia is rather apolitical in nature. Young Russians are mostly indifferent to political events and conflicts around them (more than 44% of respondents agree in all age groups).
Representatives of different generations also agree about the level of religious commitment of the youth: 45% of respondents under 35 and 46% of older participants stated that young people prefer atheistic views.
Older Russians see the modern youth more positive than how they view themselves
Surprisingly, older generations tend to attribute positive traits to the Russian youth, while youngsters are more skeptical and, in some cases, view their generation in a negative light.
So, for example, respondents aged 18-34 view themselves as cynical (56% of interviewees agree as opposed to 43% in 2014) and aggressive (52% vs. 41% in 2014).
The age group of 60 and above, however, expresses a completely opposite view. Older adults find young people in Russia friendly (59%), helpful (56%) and altruistic (47%).
In comparison, 44% of young respondents think of themselves as helpful and only 36% view themselves as altruistic.
Intergenerational peace
Based on the poll, it appears that the intergenerational conflict of 1990-2000, which could still be seen in surveys of 2014, is now practically gone. Although there are some differences of opinions between different generations, they seem to be minor. Both youngsters and people aged 35+ agree on most typical and fundamental traits of the contemporary Russian youth.
The way different generations describe the modern youth, it appears that young Russians born at the turn of the millennium, who are 18-34 today, are viewed more positively than people born in the USSR in terms of their values, education, and self-awareness. Older people, who hold a positive view of their successors, seem to confirm this trend.
Data: VCIOM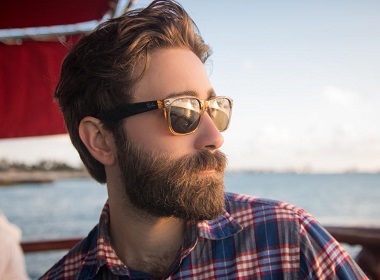 Read also: