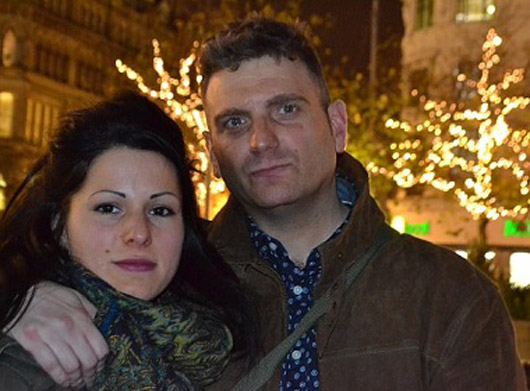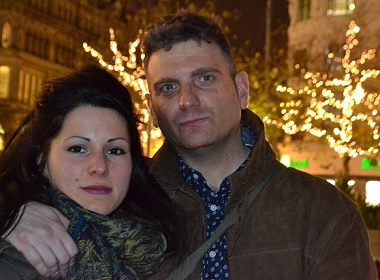 A while ago I read a book suggesting that men have a relationship with their penises, and even give it affectionate names.
The article about the man with no penis created a stir in both English and Russian blog of Elena's Models. Males and females had a lot to say about this story.
Would you like to know what Russian women think about the subject?
What Russian Women Think About The Man Without Penis (and His Bride)
"It would be strange to even imagine myself in Fedra's position… I cannot imagine how I would behave in such a situation. In principle, if the man can give you pleasure, and you enjoy communicating with each other, you feel comfortable and good together, why not? During the time they communicated, they fell in love with each other. And I think they will be happy. I would be probably most surprised that my boyfriend decided to tell such a private story about himself to the whole world. Possibly, I would be against of such exhibition of my private life. But! Such interviews usually give a chance to other people… So, the situation is complex, and I cannot even say for sure, how I would be reacting."
"I have a friend like this. He also didn't confess straight away. He said that everyone is immediately scared, and start abusing him… so, all different types of reactions, and the communication stops abruptly after the confession. Tell people, "I don't have a heart", and they probably will say, "well, it's not too bad". But in the case of penis they get scared and run off at once. Which means, this is the most important for them in a man. Sad."
"The topic of the article is the one that is rarely brought up in the modern media, precisely, how birth defects prevent people from living a normal life. People who have lesser defects are ashamed of them and try to hide them. How much will power he had to have, to tell his secret to the world. It's a great thing he did it, and stopped hiding it. He meets women and builds relationships. I wish Wardle and his girlfriend all the best."
"After reading this, we can make the conclusion that penis is not the most important in sexual relations. Most of all we need to feel our partner on the level of energy flows. And most likely, the women were connecting to the man with their souls, common interests. This is why he didn't have any problems with meeting women."
"It's a bit off topic but when I read the title, even before reading the article, I had the thought that it was very blunt, because of the use of the word "penis". Afterwards I was laughing at myself: How shameful did we make the beautiful physiological/emotional process of sex, if the names of anatomic body parts are still pronounced in a whisper, looking at others. In fact, there is nothing vulgar, we are not ashamed of the words "heel" or "ear".
For a long time I was fundamentally against sex education lessons at school, due to certain preconditioning from my childhood. Now I can see the flip side: Boys and girls grown into adult men and women, who barely understand the mechanisms how their own bodies work, and sometimes even struggle to explain what happens to them when visiting a doctor, "Err, it's sore there". (My friend works as a medical doctor gynaecologist, and all the time she tells me how hard is to get symptoms out of the poor women.) It appears, we are hurting ourselves."
I remember a silly Hollywood comedy, the name of which I can't recall, where the hero was trying to get rid of his fear of public speaking by saying words "penis" and "vagina". It looks like this comic method is not that silly, although for some other purposes."
"In my head I have other questions: Would you be able to communicate with a man who had 100 women? How would you react if you found out that you are #101 for your man? This is where the real shock is!"
"It's not important if you were born with a defect, or it happened at some time in your life, but it is hard for a person, morally and physically, to be different from other people, not to say uncomfortable. Good on the guy that he has found a way out of such a terrible predicament, and it's a pity he had waited until 40. Good luck to him and his girlfriend."
"Me, too, when I was reading the article, I also ask myself, why didn't he start the operations sooner? Maybe, because of Fedra (what a wonderful name by the way) he realized how he needs to act and what would he need to do in the future… It's true, we are not surprised by "the absence of heart" anymore. And do we look at ourselves, do we really have a heart when we are being scared of people who had certain defects? Russia still has a long way on the road of so called "accessibility". But we have to start with ourselves, with our hearts and souls, and then the social programs will advance. To Andrew and Fedra, [I wish them] happiness and kids."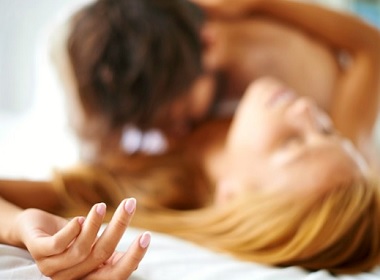 Read also: