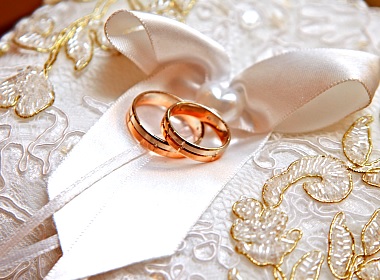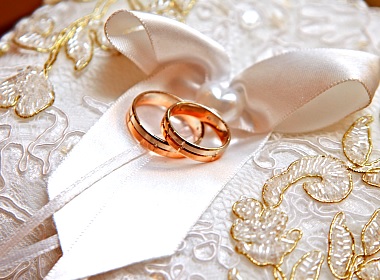 The last week of April saw over 1000 Kiev's couples to tie the knot. The "week of weddings" kept the capital's registrars busy. But they will be able to relax in May when Ukraine's lovers avoid commitment ceremonies.
Ukraine's week of weddings
Local registrars explain the sudden activity by traditional beliefs and religious holidays. Ukrainian Easter is preceded by Christian Orthodox Lent and the commemoration week of departed relatives. Then it was just one week left before May, which is considered in Slavic culture a bad month to get married.
The superstition, "If you marry in May, you will struggle your whole life," seems to still sway the young Ukrainian couples planning their weddings.
Thus, the city received a record number of marriage applications for the period of 26-30 April, KP.ua reported.
The number of marriages is 1.5-2.5 times higher than for the same periods during previous years.
It is also 4 times higher than the regular weekly average.
More than 1000 pairs carefully planned their nuptials for the last few days of April 2017.
People don't completely stop getting married in May but the number of weddings drops by half, according to Kiev's Regional Department of Justice.
An official from the office of the Registrar said the end of April "wedding boom" was predictable.
There are some other dates that are considered favorable for a wedding according to a lunar calendar, for example, December 12.
In addition to planned weddings, there are also express marriages that are available in Ukraine since mid-2016, which allow newlyweds to complete the procedure within 24 hours without a prior application.
Express marriages are accessible today in 18 Ukrainian cities. The government plans to extend the service nation-wide.
Ukrainian women tend to be superstitious when it's about such an important event as saying, "I do". Even if they do not believe it 100%, they feel it's better to be safe than sorry.
Video: Traditional ceremony in Ukraine
Modern traditions include the groom paying a "ransom" for his bride. This small town happening follows old-time local customs not typical for people living in the city.