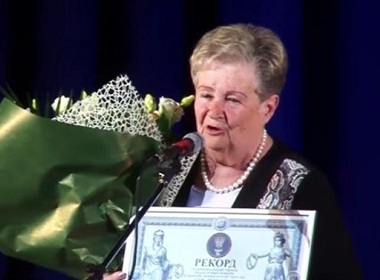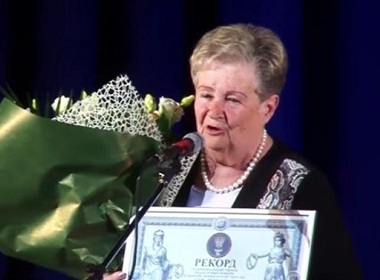 A teacher from Odessa educated 40,000 Ukrainian students. What's more, she has taught at the same school for 58 years.
Teacher from Odessa educated 40 thousand pupils
Galina Orlova, an English teacher from Odessa, Ukraine, has been working at the same school for 58 years and 10 months.
She started her career in gymnasium № 2 in 1958.  At first, she was only teaching but over time became the deputy principal. Most of the time Galina Orlova worked as a teacher of English.
Orlova's name listed in the Ukrainian Book of Records as a teacher with "the largest teaching experience".
Orlova admits that initially she wanted to become an actress but changed her mind. She has never regretted it. According to her, a teacher is also an actress because she has to play different roles at work. She has to combine the roles of a good friend and a strict tutor.
Orlova's professional ambition is for pupils to love her lessons. She tries to look for the good in children and develop it, Kp.ua reports.
The veteran educator states she has repeatedly been invited to work in other places, but she loves her school. "I will not leave the gymnasium and will be young forever," she says.
During her career, Orlova educated 40 thousand students. There are diplomats and translators working for well-known persons among them. After the news about the record broke, the educator received lots of congratulations from her former students. The 85-year-old Ukrainian woman plans to teach for longer. She loves her job and doesn't wish to slow down.
Photos: Screenshots
Read also: