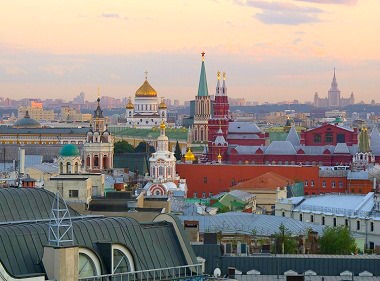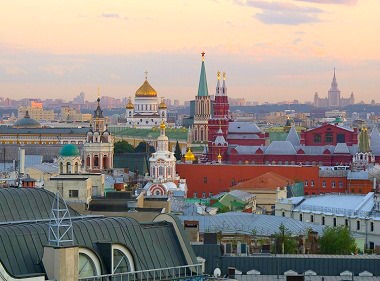 Russian media reported about Sharia patrol shaming people in the streets for "inappropriate behaviours" in Moscow. A former member of infamous "StopHam" youth movement (shaming people for violations of traffic rules) Islam Ismailov named his new project "Stop Haram" (haram stands for forbidden actions in Islamic law). StopHam movement was liquidated by the Russian government in March 2016. Apparently, some of its members grew bored at home and came up with a new idea.
Sharia patrol in Moscow
As Vesti.ru reports, Stopharam members strive to "look after the public order" in Moscow. The activists target people "violating the rules" (smoking, drinking alcohol, or swearing) by approaching "wrongdoers" and asking them to stop. Every incident is filmed and posted on YouTube.
Members of the newly formed "neighbourhood watch" team monitor streets near Komsomolskaya square where 3 main railway stations are located: Kazanskaya, Leningradsky, and Yaroslavskaya.
Ismailov stresses that their goal is to try to convince the violators to observe the norms of human morality.
In one of the videos, the patrol catches a man who is drinking vodka. The guy explains to the activist that he misses his family, whom he hasn't seen in 3 years. Ismailov says to him that if he continues he will never see it.
Ria.ru reports that the former leader of StopHam Dmitry Chugunov denies any link to Stop Haram. Chugunov stated he knows Ismailov quite well and he was one of his activists a while ago but now he is on his own mission. Chugunov also said he planned to ask Ismailov to change the name of his project.
The Russian Council of Muftis (representers of the Muslim community of Russia) has officially condemned the project stating that such movements can heighten tensions in a secular and multi-faith state.
In the meantime, the Russian government has approved decriminalization of domestic violence and seriously looks at calls to prohibit abortions, in the giant wave of neo-conservatism.
Video: Sharia patrol launched in Moscow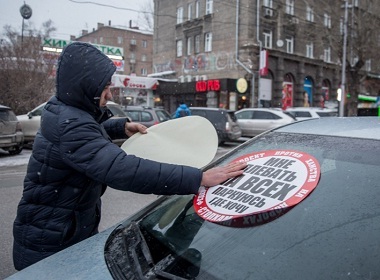 Read also:

Share this article