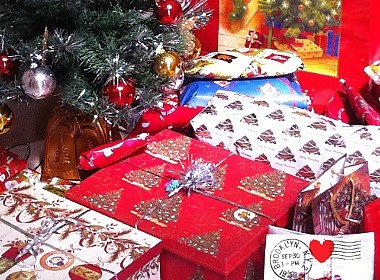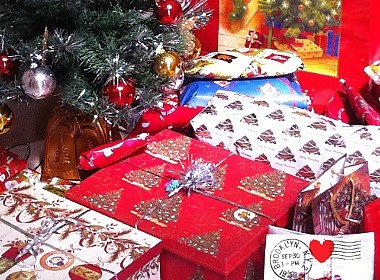 Christmas is approaching and it's time to send presents to your favourite ladies. Check what is the best way to send a Christmas present to Russia or Ukraine.
Christmas presents for ladies in Russia, Ukraine
You may be wondering, how to send gifts to Ukraine and Russia? It's very easy these days.
You can even send something made with your hands by courier such as Fedex, DHL or simply your local postal courier service. DHL or Fedex will come and collect the parcel from your home or office, and if you have time to go to the post office, it may be cheaper to deliver the parcel by UPS.
You definitely need to send a Christmas present to your special lady friend.
If you don't do it, she will think you are cheap and don't really value her.
Don't give souvenirs; rather send something useful.
The simplest thing to give as a gift would be a small gold or silver jewellery item valued under US$100. (If the value is higher, she will be required to pay tax.)
Other simple and nice items to send to Russia or Ukraine:
Leather gloves
Silk scarf
Bright Xmas T-shirt
Christmas tree ornament (non-breakable)
Other ideas for Christmas presents
Check our previous posts on gift ideas:
And, of course, don't forget about the "secret weapon in dating FSU women"… flowers! Flower delivery services such as Roses.ru and Interflora can deliver a bunch of pretty blossoms anywhere in the countries of post-USSR.
Just remember one thing: If you are talking to a lady, you must give her something for the New Year's Eve (it comes before the Orthodox Christmas, which is celebrated on 7 January). Ladies expect gifts for New Year, not 25 December. So, you have time to organize it and make sure it brings a smile on her face.
Remember, the value of the gift should be under US$100.
Have a great holiday season!

Share this article