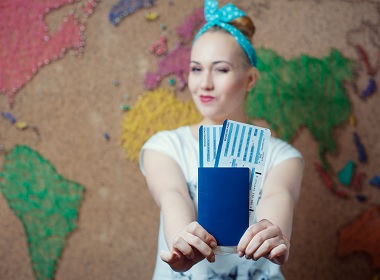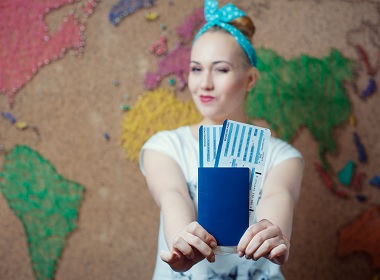 Are you planning to travel internationally? There is a surefire way to save on booking plane tickets, according to insiders.
How to save money on plane tickets
UK's Mirror revealed that there is a great way to save a few pounds or dollars on flying to other countries, if you follow one simple tip.
In fact, it's so simple that you will be amazed it's even possible, but lots of people could simply have no idea they have been penalized for booking a trip over the phone.
Yes, when people book over the phone, they are charged different prices as compared to customers who are booking online. Not all airlines are guilty of lifting up their prices in case of booking by a call, but the majority of them do.
Apparently, airlines are adding up to 20 pounds on top of the current values when a person is trying to purchase a trip by plane via a phone, an investigation by Which Travel revealed.
When the company checked the processes by Jet2, British Airways, TUI, EasyJet and Ryanair, only the first company didn't add extra on top of prices for online users.
EasyJet added 15 pounds.
British Airways added 10 pounds.
Lowcoster Ruanair and TUI were the worst offenders with price hikes of 20 pounds.
A rep for Ryanair said that less than 1% of their clients were using the phone booking system, while the majority of customers were purchasing trips online.
EasyJet spokeperson ensured that people using the phone booking service are informed the price would be cheaper if they booked online, which is done at the beginning of the call.
The company also stated that if a person needed a special assistance, they would be charged the same price when calling in.
Airlines justify their policies by the fact that call centres add costs, but the editor of Which Travel Rory Boland believes some people are simply not comfortable with online purchases and they should not be penalized for choosing traditional options.
Saving on flights is easier with booking trips online in advance
If you are purchasing air trips online, the best advice is to buy at least a few weeks in advance. The less time is left until the departure date, the higher will be the costs, experienced travellers warn. That's where the greatest savings are: You could be paying up to 5-10 times less than the person who is booking the flight in the last minute.
Check the price of tickets online for different dates and see if there are cheaper flights when you book ahead. You could be saving a lot on plane tickets, which will leave you more money to spend on your time together.
Just remember not to discuss your savings with the girl you plan to visit: She may see it as "stingy" or "cheap" that you think it's worth to wait a couple of weeks or even months to save a substantial amount on the trip.
Girls have this romantic notion that everything should happen spontaneously at the moment's notice. So, if you are telling her that you are delaying your visit because you want to save on costs, she will see it as "unromantic" and start thinking you don't value her enough. Better tell her you have other commitments and that the closest date you will be able to come, as opposed to explaining her the reasons why you need to save money on plane tickets.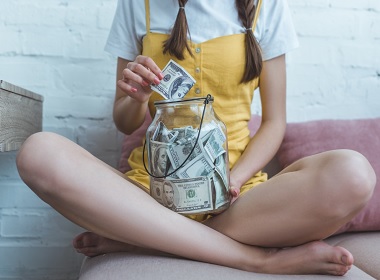 Read also: