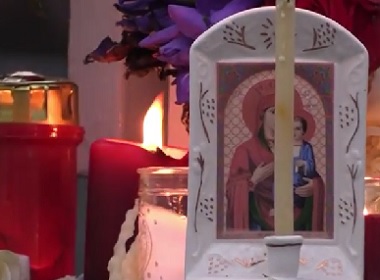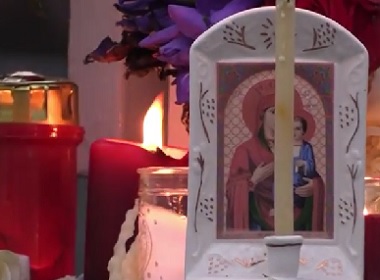 Following the shocking attacks in Paris, France on 13 November, Russians and Ukrainians are bringing flowers, candles, icons, and notes to the walls of French Embassies in Moscow and Kiev.
Just 2 weeks ago Russia was left mourning its own victims of a suspected terrorist attack, in which 224 passengers of an airplane A321 perished. There were 4 Ukrainians and 1 Belarus citizen among victims.
While terrorist attacks have been happening for years in all countries, in recent times people are more connected to the foreign news through multiple videos being made by observers, rather than waiting on reports from the media outlets. Twits and Facebook posts are instantly updating thousands of connected friends, with reposts spreading online within minutes.
With everyone owning a mobile phone with a camera, including people living in Russia and Ukraine, communication today becomes increasingly instant. Google Translate and multiple other translation tools allow us to read phrases in any language, with smart utilities detecting the correct language by themselves.
With France waking up to news that many residents were not aware at the time of going to bed, and the world already bringing flowers to French Embassies worldwide, we are once again reminded how connected we all are, and how much in common we have.
There has been no information in media on Ukrainian or Russian victims of the Paris terror attacks as yet. The ministries of Foreign Affairs of Russia and Ukraine confirmed they have no information on citizens who could be affected.
Russian president Vladimir Putin and Ukrainian president Petro Poroshenko expressed their condolences and solidarity with French people. Ukrainian ministry of Foreign Affairs opened 2 hot phone lines for citizens needing assistance due to the situation, who are currently in France, or seeking relatives or friends who may be visiting there.
Skype has announced that all calls to France, including mobile phones, will be free in the coming days.
One Russian citizen has left a café, which was attacked, about 15 minutes prior to the fateful moment, MK.ru reported.
A Russian woman, who married a Frenchman less than 2 months ago, was terrified to hear about the attacks, KP.ru reported.
Veronika Podmazenko from Samara, Russia, phoned her husband Dominique immediately to find out if he was safe, after learning about the attacks from the media. He didn't know about it, because he simply went to bed early. His home is 18 km from Paris.
Veronika's flight to France is scheduled in less than a week, and she hopes she will be able to arrive to her spouse, whom she misses very much, despite daily phone calls and chats by Skype.
Life and love connect us.
Video: Russians Bring Flower Tributes to the French Embassy in Moscow
The young Russian woman in the video tells about her friend who is in France at the moment, and how much she was relieved to find out that her friend was OK.
Video: Kiev Residents Bring Flowers, Light Candles by the Embassy of France in Ukraine
It was still dark when the first Ukrainians started to bring flowers to the walls of the French Embassy in Kiev on Saturday, 14 November.

Share this article