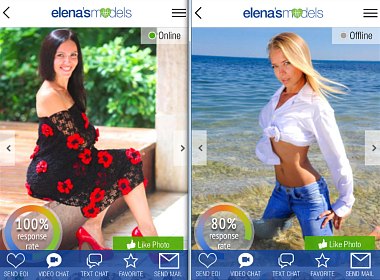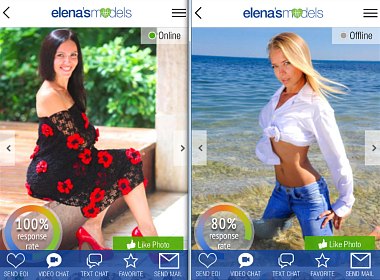 We brought back our popular feature of members' response rate due to many requests from users. This feature was important to the greatest majority of our online dating site members from 2006 to 2014.
International dating is a more purposeful and serious form of dating. Members invest a lot of time and often money to start and build relationships internationally. The new response rate score adds further information to assist you in your journey to find the love of your life.
From 25 October 2016 members once again can see which percentage of incoming requests the user answered in the past.
"Response Rate" is back and updated
Another important reason why we have reintroduced this popular feature was to demonstrate the authenticity and integrity of a premium Russian dating site vs. the now well known "pay per letter" or "pay per minute" chat sites.
Both women and men are accurately measured on how they respond to incoming communications. Logically, a genuine dating site will not have all women's profiles showing 100% response rate and that is very true for Elena's Models.
However, online reviews suggest that PPL sites response rates to communication, when tested, are 100% no matter what time of day or night.
About "Response Rate" feature
Every profile on Elenasmodels.com now displays a score that calculates how often the user responds to communications received from other members.
Any EM member who received EOI's, Mails, Chat requests or Video Chat requests is used to the system check displaying whether the member has replied to it or not.
Now there is also an aggregate score, taking in account all the requests and messages the user received.
The result is displayed as a dynamic percentage on the members profile page. The "Response Rate" value is updated in real time to provide participants with another tool of choosing who they wish to contact.
Before 2014, the system only took into account the rate of responses to Expressions of Interest icebreakers by female users. Now both male and female members have their "Response Rate" scores calculated and accessible. Besides, all messages are considered:
Expression of Interest (EOI)
Mails
Chat and video chat requests
Surprisingly, despite complaints from both men and women about other users "not answering" their messages, quite a few members have the response rate of 100%. The majority of currently active members have response rates of over 50%.
Some participants' profiles show 0% messages answered. Usually, this happens with new accounts. The user may have just joined and thus didn't have a chance to answer. Naturally, once they review their mail, this will change.
How the new smart system calculates "Response rate"
We have included some smart system checks to enable further integrity to the response rate score as this feature was previously used in part deciding whether or not members believe it would be practical or worthwhile sending a message. In particular, we want to provide members who purchase premium memberships with more options to assess potential matches before investing their time.
The response rate score of 100% shows that members maintain an exceptional level of politeness and effort.
Smart system checks may also lower the score for some of the following reasons:
Response to a mail had no text.
Mails answered with images or graphics only.
The exact same text had been sent to multiple users.
The new scoring system monitors the behaviour and the context of replies to ensure the response rate score adequately shows how much effort the member puts in their communication on the site. Basically, It considers the quality of the answer as well as whether the user responded.
About Elena's Models
Elena's Models has been recognized as a leader in the premium international dating market. Since 1999 we continually add value and upgrade, develop and improve the safety, integrity and authenticity of real Russian and Ukrainian online dating.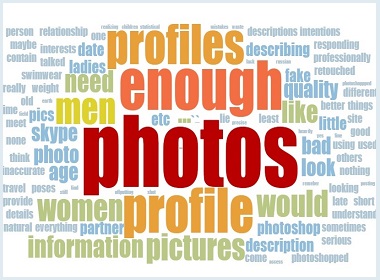 Read also: