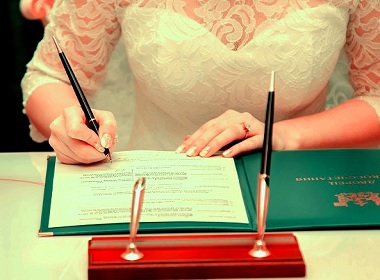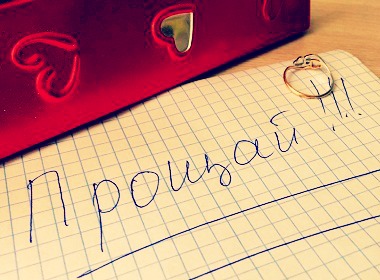 Russians are showing an increased interest in prenups. Since 2014 the number of premarital agreements between Russian brides and grooms increased by 77%.
More Russians sign a prenup before getting married
A survey by the Federal Notary Chamber (FNC) of Russia indicated an increase in the number of premarital contracts in the country.
In 2014, 56,000 prenuptial agreements were signed, or 4.5% of the total number of marriages.
In 2016, newlyweds signed 76,000 prenups, or 7.3% of the total number of marriages.
Such an increase can be attributed to growing awareness of newlyweds, RBC reports.
The press representative of  FNC explained that Russians became more aware of the fact that a premarital agreement is a good mechanism to ensure financial security of spouses.
The trend gained more popularity among wealthier citizens like self-employed people, individual entrepreneurs, and farmers. Some people opt to enter into a contract even if when they have already been married for several years.
Russian lawyers agree that clients come more often asking for prenups.
Anton Tolmachyov, a lawyer, stated that more young people see prenuptial agreements as "modern" and "providing many useful guarantees." In general, such a document is usually requested by wealthier couples who have to think about safeguarding their individual assets, Tolmachyov added.
4 facts about prenuptial agreements in Russia
A premarital agreement is enforceable in Russia.
It is used only to clarify financial rights and responsibilities of spouses.
It cannot cover any issues regarding children, spousal duties, etc.
It can be terminated or changed at any time by mutual consent of the parties.
All disagreements are regulated in the court. In fact, disputes over marital agreements arise quite often.
RBC quotes an example of a court case where a man disputed clauses of a marriage contract with his ex-wife. The agreement stated that in a case of a divorce on the initiative of the husband or as a result of his unworthy behavior (adultery, alcohol abuse, hooliganism, etc.), all matrimonial assets should become the property of the wife.
However, the contract was declared void. The court decided that the contract put the man in an "extremely unfavorable position" as he was supposed to be left with nothing after 20 years of marriage.
Lawyers interviewed by RBC stated that the case described above is quite typical. Russian laws require the contract to be fair for both parties, otherwise it can be rendered void in a court.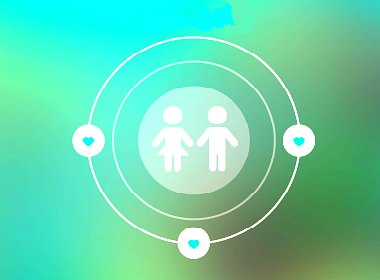 Read also: