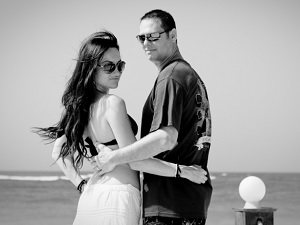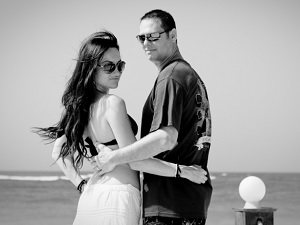 New blogs this week from our members — join the party! If you want to see your message here, all you need is to post a new blog this week, and we may select it and publish for all readers to enjoy.
To make the most of your blog, expand your communication circle. All users who have positively responded to your EOI's, your mail contacts and chat friends will see your messages. This function is available for Platinum, Ultimate and Gold members.
Women-members also have the personal blog function enabled, so for you ladies, all you need is to have a man respond positively to your EOI, mail or chat request, and he will be getting your posts. It's a great opportunity to promote yourself.
Not everything is black and white, and people enjoy both positive messages and the ones that make us think. Your blog is the place to show others the true you!
New blogs from women
Olga: Love, Life…
Women's strength is in tenderness, weakness, love, kindness, and affection. Men and women are different, and this is a great wisdom of Life! Be different, let men be strong and intelligent, and let women be gentle and wise. And then the man's strength meets a woman's feminine power… and love is born… Strong Love!
Ekaterina: I wonder
Why some men only do the talking, but never do the real thing? Is that smth that turns them on or do they do that to all women? If you want to win my heart, don't talk the talk! It won't get you anywhere with me. Walk the walk and you will get my love and my heart.
indy: Giving… Taking…
To "give" lately is so difficult for so many people. We are afraid to give ourselves a voice, afraid to give life a greater meaning, afraid to give back to our communities… the list goes on. When did we become "takers"?
Dilyara: Being happy:)
Being happy doesn't mean that everything is perfect. It means that you've decided to look beyond the imperfections.
Ekaterina: News
Recently I was at an international party. My friend is married to a US man, so she had been visiting here, and invited us to a special party. We had some tasty food: clam chowder, steaks, baked potato, and green beans. And last but not least, a meringue cake! Everything was very tasty, we had lots of fun!
Tamara: Sunday!
Today, a great day to spend it usefully, please yourself and loved ones! I do not know what's happening with you, it may be raining outside, or someone is trying to upset you, but in any case, I wish you all a great weekend!
Alexandra: TV
TV makes us more educated. When a TV is turned on, I go to another room and start reading.
New blogs from men
John: Men…

I am wondering if I should do a miniseries about the way men think. Orrr, would everyone prefer to ask questions and I will provide an honest open answer regarding why most men do different things. The answers might surprise you

Jeff: Honesty

Honesty and faithfulness are cherished commodities. Those who are unable to be honest or faithful cheat only themselves from finding real and lasting love.

Amzi: Something…

Someone asked me what kind of person you are looking for and all I said to him, "The woman who can complete me… my better half". All I expect is to get love in return. Hope she is somewhere reading this 🙂

James: Relationships

The road to love is littered by the bones of other ones

who by the magic of the moment, were mysteriously undone……

Lloyd: Wishes

Wishes come true when we take action, so if you want something in life to happen, take that first step.

Read also:

>> See all BLOG articles (in English)

Share this article