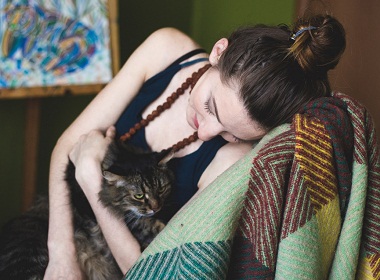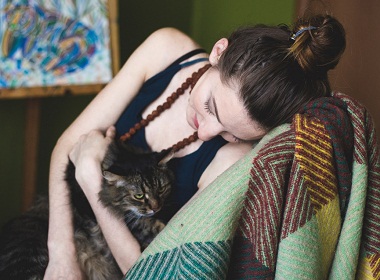 This is a personal story. Some men reading Elena's blog ask how Russian women are able to live exciting lives on their seemingly low wages (USD $200-500 a month). When I hear such questions I cannot help thinking about my sister Irina. Her life is a bright example of how Russian girls live wonderful lives earning around USD $500 a month.
Her take home pay as a medical doctor in a state hospital in Russia is about 30,000 rubles (after taxes) but she's always involved in something extraordinary and travels twice a year. How is that possible? Let's see.
My Russian sister's exciting life
First of all, I have to mention that Irina has no kids and doesn't have any debt or loans to repay. She is free to spend her money how she wishes.
She works daily from 8 am to 4 pm Monday to Friday.
Once a week she takes "duty shifts" at the hospital, which means she leaves for work in the morning and comes back in the afternoon of the following day. So she works additional hours overnight, giving her extra payment equal to 1/2 of her base salary. Otherwise her monthly pay (typical of medical doctors) would be only around 20,000 rubles or just over $300. In Russia, it's possible to survive on such money and some people do, but you will definitely live a life devoid of luxuries. So, because Irina is able to do it, she works extra hours and saves some cash to enjoy life more.
All her spare time she dedicates to her hobbies and activities. Irina is a fan of traveling and it's hard to imagine her sitting at home on weekends.
Fun things on the budget
For starters, she is an avid rock climber. She does indoor rock climbing twice a week and it costs her 2,500 rubles ($40) per month. Each session is 3 hours long, which means that the price per hour is only 104 rubles ($1.7). Not a large fee, right?
Exhibitions and theaters are also quite affordable in Russia. The price in such places varies from 300 to 1,500 rubles ($5-24). It can be more expensive in case the performance features artists from Moscow or Saint Petersburg.
Going to movies is a popular entertainment among locals. Cinemas are always full of people and kids. The regular price of a movie ticket is about 300-600 rubles ($5-10). But there are places where you can see the same movies for 100-150 rubles ($1.5-2.5).
Just recently we enjoyed a meal at a nice restaurant. We've been there before and knew that prices are affordable. I paid only 470 rubles ($7) for the main course, tea, and desert. Though everything was tasty and it was located in the city center. Sometimes you just have to know the places.
Traveling twice a year while earning only 500 dollars per month
As I have mentioned above, Irina travels twice a year. She has been to several countries around the world. Though she is only 27.
Every time when Irina strictly plans her budget and lives in hostels. Sometimes my sister goes hiking and spends a couple of days in a tent.
She is excited to see the world and doesn't care much about comfort. Well, Irina is young enough. When we're younger, we often don't care about lots of things.
While traveling my sister prefers doing things and enjoying various activities. You won't see her lying on the beach for hours.
I asked her to share some photos from her adventurous trips to show you that sometimes you don't need a 5-star hotel to see the world.
I hope I was able to show you that it's possible to live an exciting life and travel the world with a small amount of money in the pocket. I couldn't enumerate all the stunning places she's been to within the article. I had to omit lots of other places in Russia, Ukraine, and Turkey. This year Irina also stayed a couple of weeks in Crimea. Not surprisingly, she enjoyed hiking and rock climbing there.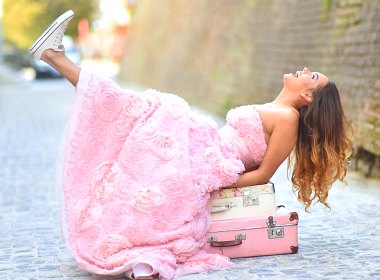 Read also:

Share this article