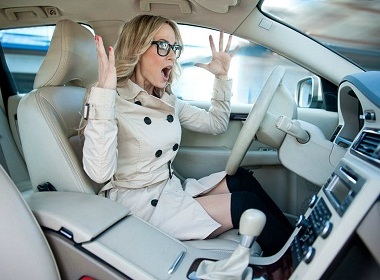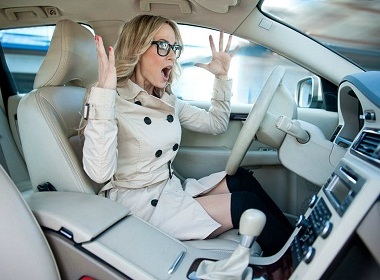 Guest author: Marina Semushina
This story started exactly 3 years ago on St. Valentine's day.
I woke up early and got ready for work as usual. I didn't expect anything special on the day. Just as I started the engine of my car, I felt a strange prick in my heart.
Icy Roads
As I was driving to work, I noticed that the roads were rather slippery. But since I considered myself to be an accurate driver, I didn't think much about it.
As my car was rolling down the hill towards a busy crossing, I was terrified to realize that the breaks were failing and the car wouldn't be able to stop before the crossing. My car was powerfully rolling on the ice towards pedestrians crossing the road on the green light.
It was in that second that my whole life went before my eyes. I don't remember if I closed my eyes or not but my body was completely frozen in shock.
The Accident
When I realized that there was a man under the wheels of my vehicle, I was horrified.
My legs were shaking as I got out of the car and saw the man lying on the ground. In a few seconds, which to me seemed like hours, he got up and looked at me with a silent reproach.
The rest of my recollections are rather foggy. Some onlookers were sharply commenting on my driving skills, ambulance and police arrived, officers were filling some forms, and so on.
Luckily the young man, 28-year-old Daniel, had only minor injuries to his legs.
I was not myself for the rest of the day, constantly calling the victim and asking how he was. After two days the young man said he recovered and to my surprise asked for a meeting.
I was sure that he wanted to ask for a financial compensation and arrived to the café. However, he simply wanted to assure me personally that he was OK.
The young man happened to be quite funny and good looking, and he was good humoured about the accident. In half an hour we were already laughing together, especially as he was describing the look on my face at that moment.
He walked me home and asked me out to see a movie the next weekend. My heart was on fire!
No Doubts: Only 14 February!
After dating for 2 months we realized that we were strongly attracted to each other.
In July Daniel asked me to marry him. I said yes straight away!
When thinking about the wedding date, we had no doubts: only 14 February!
We got married 1 year after the accident. Of course we revisited the crossing that played the key role in our lives on the day of our wedding.
We have been married for 2 years and we are very happy. 4 months ago our first son was born.
I am sure that on that morning St. Valentine himself was in my car, directing me towards my destiny.
Photos: iStock
Video: Romantic Valentine's Greetings for Your Special Lady
Elena's Models created a series of videos with beautiful romantic Valentine's greetings in Russian and English. Listen to the greetings in your language and pick the one next to it in Russian with the same content (poems in Russian rhyme). Copy URL to send it to your special lady. New videos are published daily this week.
Like our Facebook page to see new videos and Valentine's cards as they are uploaded.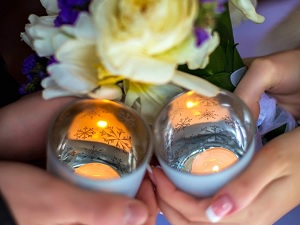 Read also: