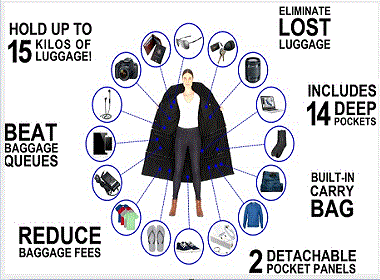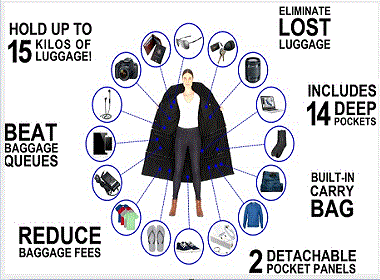 Sometimes in airports you can see travelers hurrying to move items from one bag to another to avoid paying for excess baggage. If after all the efforts one of the bags is delayed or even lost, the flight becomes quite annoying.
Andrew Benke and Claire Murphy from Australia offered a solution to the problem. They propose to hide items in a coat. But this kind of outerwear is out of the ordinary.
Hiding your luggage in a coat
How many things can you put in pockets of a usual jacket? Just a couple, most likely. And not 15 kilos (33 lbs) for sure.
The Australian designers presented a sophisticated coat where you can put dozens of items. But there is no timeline when the airport jacket will be available for purchase. The campaign to gather funding for production has been launched on Kickstarter website for start-ups. You can be one of the lucky first owners. The price to get the high-tech luggage carrier is $229 USD ($185 GBP or $299 AUD).
The item of clothing is equipped with 14 pockets that can include a laptop, camera, documents, clothes, shoes, slippers, etc.
Moreover, it's a transformer. When necessary, the coat turns into a carry bag. For example, once on board of the plane you take it off, transform it into a handbag and put into a luggage compartment.
The advantage is that your bag will be always with you and it won't get lost. After the flight, you can quickly leave the airport without wasting time at the baggage carousel. Travel tips of experienced travellers usually point out to the need to avoid wasting time for luggage collection.
The coat is suitable for both women and men. Two extra sections are zipped on or off, changing its length.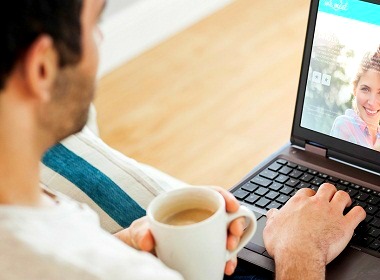 Read also:

Share this article