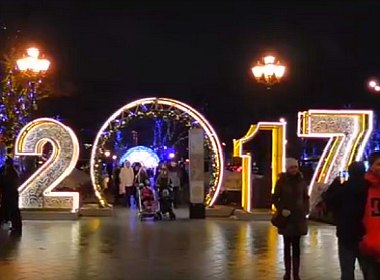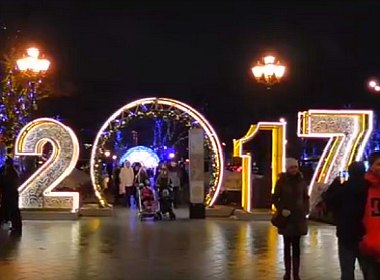 Personal blogs are a feature on Elena's Models that allows every paying member to send a message to all women in his Contacts without the need to contact every person separately. In a way, it's very similar to how Facebook works. You can also post a photo with your message. (Here is how the personal blog works.)
What our members, men and women, talked about during the holiday season?
What Elena's Models members discussed over Christmas and New Year on their personal blogs
Eric:
I wish all a Happy New Year and to find their other half in 2017!
Irina:
Happy New Year to everyone, hope all your wishes and dreams come true …)
Dana:
I wish everybody a happy New Year! I hope you will find your soul mates in this year)
Natalia:
Happy New Year to everyone! 2017 will be amazing because [it] starts from Sunday 😀
Tim:
Hope everyone had a great start of the new year. For all of you who will be celebrating Christmas in a few days. Merry Christmas and enjoy friends and family.
Tapasvi:
Wishing you
Beautiful moments,
Treasured memories,
and all the blessings
a heart can know!
Galina:
I want to congratulate the members of this Dating site last Christmas. I congratulate all with coming New Year and Orthodox Christmas. I wish all members health, happiness, fulfilment of desires.
Tetiana:
New Years is soon! Preparing for the holiday, the next year on the Eastern calendar – year of the rooster! We hope that the new year will bring us more happy and positive emotions and less negative! Give everyone a smile and kindness!
Tim:
Well Christmas is over with for another year here in the USA. Now on to the new year. I do hope everyone has a great new year and for the ladies who celebrate Christmas on the 7th and merry Christmas.
Lee:
I tried a new recipe, roasted red pepper soup, to go with swordfish steaks for Christmas dinner. Cooking was as much fun as eating it, as usual. Good smells, friends and laughter; I wish you were there! Merry Christmas!
Tatyana:
My dear! Merry Christmas! There is cold winter in Kazan, where I live now. Winter is beautiful but…. from window. And I love sun and warm home VERY MUCH ! Yours sincerely, Tanyusha
Irina:
Congratulations to all 🙂 And I wish you to find true Love!
Lana:
I will be in Moscow 28th of December and stay two weeks so I will be happy to drink of coffee with a man who is in Moscow also or who will come in Moscow for business etc. If you are in Moscow already or will be then let is meet.
Lloyd:
Wishing everyone a happy and healthy Christmas time with your friends and special partners. Show then and tell them how much you love and care about them in your words and actions. This is what makes this time of year special family and friends.
Jeffrey:
When I am with you, we stay up all night. When you're not here, I can't go to sleep. Praise God for those two insomnias! And the difference between them.
~ Rumi
Oksana:
I was thinking about what modern music I could listen to in order to be filled in with energy, to relax(but it doesn't mean it should be downbeat).I need advice from music addicts-what is worth listening.
Liana:
She does not want to move away from family – A lot of Americans are living in Russia or would like to live in Russia.
Ekaterina:
How do men love? I think it depends upon a person, his or her cultural and social background, ethnic traditions. I do not think that the way of loving depends on gender.
Valeriya:
Merry Christmas and Happy New year 2017 ! Peace and Love, Health and Prosperity in new year.
Galina:
In the sea of Japan came active cyclone, our city is falling asleep sticky snow. Dear guests ,come to the far East of Russia ,magnificent ski slopes await You.
Kim:
On my way soon to meet my girl in Moscow three times meeting now hope all goes well with her new years eve hotel in front of the Kremlin love to you, Elena.
Eric:
Every person has preferences  on what they find attractive in another person.  It may be hair colour, eye colour, the shape and size of nose or how other person dresses. But if you are interested in each other none of those preferences matter.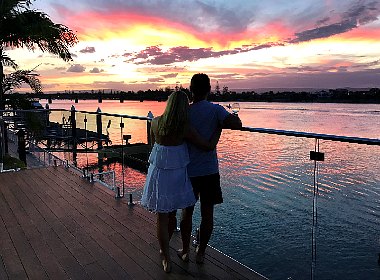 Read also:

Share this article