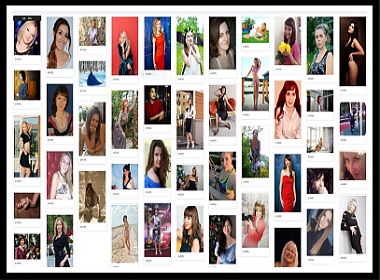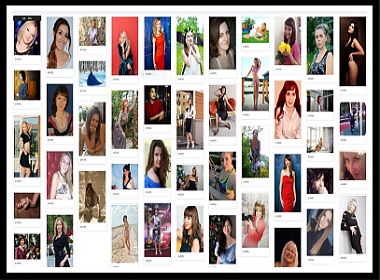 Elena's Models photo competition is in full swing! 54 entries received, so someone is going to get USD $500 bonus this month and become this year's first finalist to compete for $5000 cash prize.
Unfortunately, if you are a male member of Elena's Models, it's not going to be you… Because from 54 entries received, all of them are from women!
No men took part so far — which means there is once-in-a-lifetime opening for you.
Get giant exposure
Ladies on Elena's Models are very excited about the monthly photo competition. They have already uploaded dozens of pictures to take part in the contest, and definitely every girl on the site will be checking the voting, once it begins on April 15.
If you decide to take part in the contest, you will get giant exposure to every woman on Elena's Models website.
Your entry is likely to get more attention because you are a MAN while all the other participants are women.
Girls know you are a member and you will be getting extra mails and EOI's from pretty Russian and Ukrainian women, who otherwise might have missed your profile on the site.
You'll have something to chat with lovely women about — something they are quite excited about.
It's like getting a free promotion — and maybe even winning $500!
(Why not? If you are the only guy there… You'll have good chances to get plenty of compassionate votes.)
Get in front of every lady on Elenasmodels.com and make yourself stand out. You probably didn't think about it before… But now that you know what it means for you, read the Rules and Conditions here — and upload your entry today!
You will be delighted you did.
But wait… Here is more
Did we mention that monthly winners go into the final of the year with the prize $5,000 cash?
If not, this is something not to be snooty about. This could easily pay for your trip to meet the Woman of Your Dreams — or possibly, for a couple of vacations for two in Thailand or Cyprus.
What do you have to lose?
Jump in today and who knows, you could both find love and improve your bank balance.
Still not convinced?
Some guys constantly complain that our prices are "too expensive" — but here is a real opening for you to get the coveted Platinum subscription that allows you to contact as many women and exchange as many letters and chats as you need (Platinum subscription for 3 months is only $259) — and you don't even make a move to try to score some simple cash.
And if money doesn't mean anything for you, think of all the notoriety you are going to get with your entry. Not only ladies whom you already know on EM but all other cute girls may find you charming enough to send you an EOI.
Do it. It's worth it!
The cut off date for this month's new entrants: 14 April.