Would you believe if someone told you that the best place to see in Europe is an old prison? Yes, that's right—a prison.
Ireland's Spike island, which has the only development—an aged jail, was awarded the title of Europe's Leading Attraction of 2017 by the World Travel Awards. In the opinion of experts, this humble location is more exciting than the Eiffel Tower in Paris, Colosseum in Rome or Acropolis of Athens. So, what caused the experts to pick such an unusual sight as the best of the best?
The best attraction in Europe
The Spike island is has a land mass of 103 acres in Cork Harbour, Ireland. It was mentioned as a monastic foundation in 7th century. The first artillery fortification was built in 1779. Since then it was a fortress for soldiers and Irish 'Alcatraz' for prisoners until 2004.
The Spike was reopened for tourists in 2016 and, as you can see, its popularity is growing fast. Maybe this is because of the island's star shape or its unusual offering to spend a day like a prisoner.
Features of the island
The Fort Mitchel is built as hexagonal star and looks stunning from the air. The main reasons for a visit are the dark tour, unique picnics and surprising events.
It also offers:
An archeology site for digging;
Overnight stays;
1850's punishment block that is called 'Ireland's hell';
1980's prison cells;
Special programs for kids like treasure hunt.
The tour costs only 18 euro for an adult and 12 euro for a child.
Day and night tours can be booked.
Will you escape from the Spike?
Photo: Irishcentral.com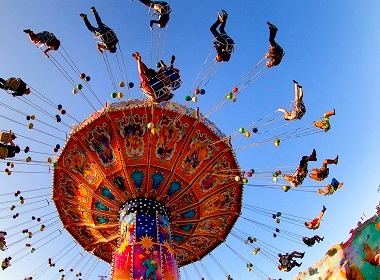 Read also: