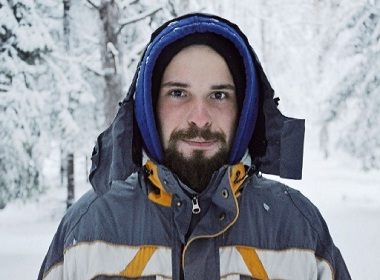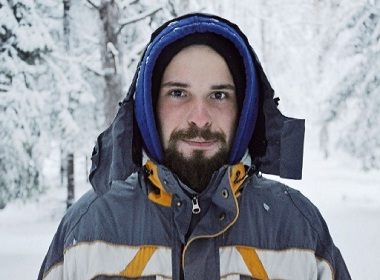 Staff author: Adilia S.
Traveller Ilya Frolov decided to walk across Russia from Vyborg to Vladivostok. It will take him 10,000 kilometers (6,213 miles) to get to the final destination. So far he reached Novosibirsk, Sibnet.ru reports.
Why Ilya Frolov Decided to Walk Across Russia
Ilya admits that he wanted to make something groundbreaking that would become the moral basis for his future life. It was important for him to prove that he can finish what he has started. Previously he had a problem with that.
Besides he loves to travel. It was his hobby since he was 11.
Frolov says that he was thinking about such an adventure all the time. He even couldn't sleep at night. The idea captivated him.
His parents were shocked when learned what he was dreaming about. They couldn't understand why he would do that and advised him to find a job or a girl. After some time, his parents got used to the idea and supported him.
Walking Across Russia
Frolov's equipment includes a 25 kilogram (55 lbs) backpack and regular ski poles. His plan was to spend no more than 30,000 Roubles (USD 425) for the whole journey.
He walked along federal highways, stopping for the night in his tent. Sometimes he asked locals to stay at their places. To find a place to stay for the night, he used the known CouchSurfing network. Every morning, he left at about 9:30 AM and stopped at about 06:00 PM.
Up today Frolov didn't have any conflicts with local people. Most of them helped him with food or money.
A driver Frolov met on the way was inspired by his story. The motorist told him that he had everything, including a good job, a family, a car, but he felt like something was missing in his life. Frolov's journey showed him that there was more to life and it was possible to realize one's dream.
The words of that motorist meant a lot to Ilya.
The traveller says that we all think that people in small villages are hospitable. But he faced quite the opposite. It was easier to him to find a place to sleep in a big city.
For instance, he had nowhere to sleep in Nikolo-Poloma city. And there weren't any hotels. Only gypsies helped him. He slept at their house and was shocked to see a big and decent family with four neat children.
As Ilya says, it took him usually 5-6 days to get from one city to another. He had to spend this time without shower. He slept in his tent, ate cookies, fruits and porridges.
He hadn't met any wild animals except mice. Actually, mice created a lot of trouble to him. They ate his food when he was sleeping, made holes in the tent. He is ashamed to say that he killed a couple of them. He tried to put the killed mouse near cookies to frighten off the other mice. But it did not help. Mice did not care about it.
Within 6 months he had covered 4,000 km (2,485 milesi), worn out a pair of boots, swapped his backpack for a trolley, and scalded his leg. He reached Novosibirsk at November, 19.
Ilya decided not to walk in winter due to subzero temperatures. He returned to his home town Ivanovo to take a break and recuperate.
Plans For the Future
After the winter break, Frolov is back on his path towards the Russian East.
He still has a long way to go — 6,000 km (3,728 mi) are ahead. Ilya doesn't expect to get to Vladivostok this year. The traveller can only hope to cover about 3,500 km (2,174 mi) by autumn.
Probably, he will spend the next winter somewhere between Khabarovsk and Chita.
The problem is that Siberian towns have far greater distances between them than in the European part of Russia. He will need more time to walk that distance. Frolov thinks he may also face some problems with finding food. Luckily, Frolov managed to secure support of some Russian companies, which provided him much needed equipment.
The Russian adventurer is determined to complete his epic journey across Russia within the near future.
Photos: Ilya Frolov VK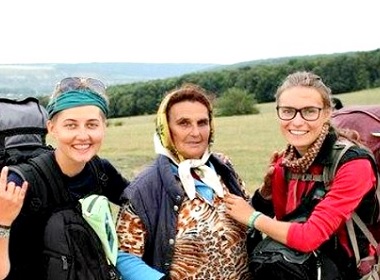 Read also:

Share this article