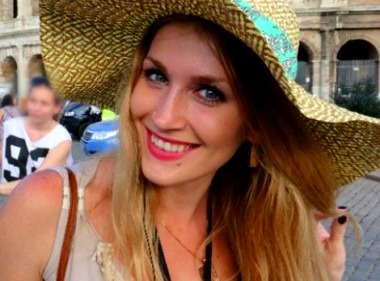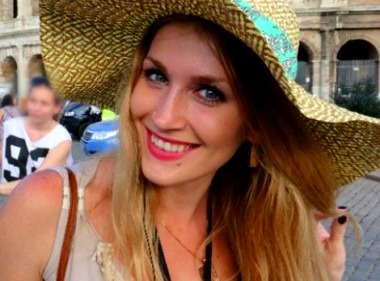 There are lots of gorgeous countries that don't require a visa application from Russian and Ukrainian ladies to visit. In fact, you can consider more than 100 (!) destinations when planning a personal meeting with your Russian beauty. There are also more than 80 such locations for Ukrainians.
List of countries where Russian girls don't need a visa
Abkhazia
Antigua and Barbuda
Azerbaijan
Argentina
Armenia
Bahamas
Barbados
Belarus
Bolivia (became visa free from October 2016)
Bosnia and Herzegovina
Botswana
Brazil
Chile
Colombia
Costa Rica
Cuba
Cook Islands
Dominican Republic
Ecuador
El Salvador
Fiji
Gambia
Georgia
Guyana
Guatemala
Grenada
Guam
Haiti
Honduras
Hong Kong
Indonesia
Israel
Jamaica
Kyrgyzstan
Laos
Macau
Macedonia
Malaysia
Maldives
Mauritius
Micronesia
Moldova
Mongolia
Montenegro
Morocco
Namibia
Nauru
Nicaragua
Northern Mariana Islands
Niue
Panama
Paraguay
Peru
Philippines
Saint Kitts and Nevis
Saint Lucia
Serbia
Seychelles
St. Vincent and the Grenadines
Swaziland
South Korea
Tajikistan
Thailand
Trinidad and Tobago
Tunisia
Turkey
Moldova
Ukraine
Uruguay
Moldova
Vanuatu
Venezuela
Viet Nam
Western Samoa
Visa on arrival destinations
Bangladesh
Bahrain
Belize
Bolivia
Burundi
Cambodia
Cape Verde
Central African Republic
 China
Comoros
Djibouti
Dominica
East Timor
Egypt
Ethiopia
Guinea-Bissau
Iran
Jordan
Kuwait
Lebanon
Madagascar
Mali
Marshall Islands
Mauritania
Nepal
Palau
Senegal
Tunisia
Tanzania
Togo
Tonga
Tuvalu
Turkmenistan
Uganda
Zambia
Zimbabwe
List of countries where Ukraine girls don't need a visa
Abkhazia
Albania
Antigua and Barbuda
Argentina
Armenia
Azerbaijan
Belarus
Bosnia and Herzegovina
Brazil
Brunei
Chile
Cook Islands
Dominican Republic
Ecuador
El Salvador
Fiji
Georgia
Guatemala
Grenada
Hong Kong
Haiti
Honduras
Indonesia
Israel
Jamaica
Kazakhstan
Kyrgyzstan
Malaysia
Macedonia
Micronesia
Moldova
Mongolia
Montenegro
Nagorno-Karabakh
Namibia
Nicaragua
Niue
Palau
Palestine
Panama
Paraguay
Peru
Pitcairn
Russia
South Ossetia
Seychelles
Serbia
Samoa
Swaziland
Svalbard
Tajikistan
Transnistria
Tunisia
Turkey
Uzbekistan
Western Sahara
Visa on arrival destinations
Barbados
Bolivia
Burkina Faso
Burundi
Cape Verde
Comoros
Djibouti
Dominica
East Timor
Egypt
Eritrea
Gambia
Haiti
Jordan
Iran
Laos
Lebanon
Macau (Macao)
Mauritius
Madagascar
Malawi
Maldives
Nepal
Oman
Pakistan
Tanzania
Thailand
Togo
Tonga
Tuvalu
Uganda
Zambia
By the way, Passportindex.org offers easy and fun tool to compare your travel options. Just pick countries you need to check and see what destinations are available visa-free for both of you.
According to information by Argumentua.com, Travel.ru
Read also: