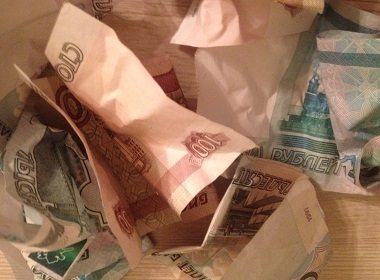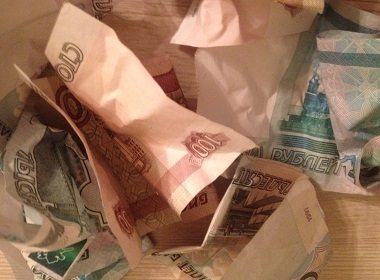 According to the global wealth report, Russians and Ukrainians became poorer in 2016. Russia's household wealth has fallen by 15% and Ukraine's by 19%.
Ukrainians and Russians became poorer in 2016
Globally, the total wealth of people has increased by 1.4% to 256 trillion dollars. But in some countries, things are not going so well.
Considering the growth of personal wealth, Russia, Ukraine, and Argentines are the main outsiders across the countries in the report by Credit Suisse group.
Russians and Ukrainians became 15% and 19% poorer this year. The situation in Argentines is even worse. The region lost 27% of its wealth.
The experts explain that these countries were hit by adverse currency fluctuations.
The authors of the report calculated that the wealth of an average adult in Russia decreased from 12 to 10 thousand US dollars during the last year. On average, the population of the country became poorer by 198 billion US dollars.
The number of dollar millionaires in Russia went down by 14% to 79 thousand people in 2016.
Ukraine together with Moldova and Belarus is among the countries where personal wealth dropped below $5,000 per adult, Kp.ua reports.
It is also noted that income inequality in the world is expected to escalate. At the moment 89% of the world's assets are controlled by 10% of people.
The report shows that Russia is the world's most unequal country. 1% of Russians hold nearly 74.5% of the country's wealth.
How Ukrainians make extra money
A research by Ukrainian employment portal Rabota.ua showed that even citizens who work full-time consider themselves poor.
Only 39% of working Ukrainians consider their income satisfactory. Others have to find ways to earn more. They do freelance work and make money from hobbies.
Besides, most Ukrainians (81%) admit that they like their supplementary occupation.
The job search website asked users what they do to earn more.
Here are the answers:
Improve my qualifications, learn English: 47%
Freelance jobs: 32%
Work overtime: 21%
Run a small business (sale of goods or services, hobby monetization): 13%
Change jobs to upgrade take home pay: 13%
Ask for pay rises: 10%
Do you enjoy your extra work?
Yes, very much: 22%
Somewhat enjoy: 59%
Somewhat dislike: 17%
Dislike it: 2%
How much do you earn doing extra jobs (as a percentage of the main income)?
Under 30%: 65%
30-50%: 21%
50-100%: 12%
Over 100%: 2%
As such, the majority of locals can only supplement their remuneration, which is not that high: the average monthly pay for employees in Ukraine stays around $200-300.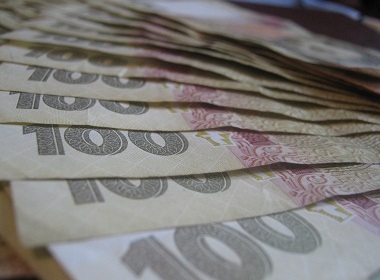 Read also:

Share this article