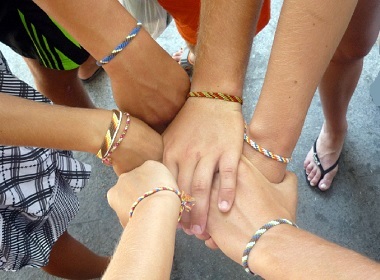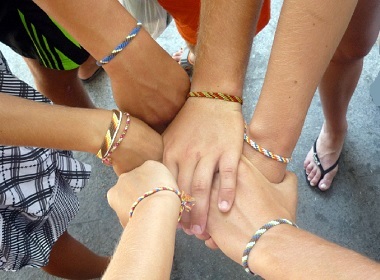 By Elena Petrova
Thinking about today's international dating industry, I came to the realization that transparency is the key to success.
Why transparency is the key
Simply put:
The lack of transparency and presence of complicated structures lead to problems for the customers of a dating site.
Vice versa, simplicity and clarity provide for a satisfying user experience.
The sentiment is applicable not only to the structure of the dating site itself, but also to a personal communication with a particular individual.
If your communication with the person is transparent, then you are likely to have an enjoyable journey.
If the contact is complicated, then it's going to continue being a problem as the relationship develops.
The same works for the setup of dating sites. The more complicated is the exchange, the harder it is to develop a relationship. This is why pay per letter (PPL) is such an ill-designed system: it's hard to check what is going on even for the site's management.
Vice versa, on dating sites that do not charge per letter, things are more transparent and direct, there is nowhere to hide. Additional transparency makes it easier to figure out what is going on.
See also: Hilarius ads of Ukrainian marriage agencies
Level 1: Personal blog
For example, we have a personal blog feature, which allows every user to post messages and photos that are instantly visible to all their contacts without moderation.
It increases transparency, and gives an extra dimension to discovering another person, while also allowing members to promote themselves.
Level 2: Personal video
Every member of Elena's Models is able to upload a video on the site, showing him or her in movement and allowing to talk to prospective partners. Many users have already utilized this feature, while others may consider it unnecessary, or think it's not easy to make.
In fact, anyone can make a video of themselves in 5 minutes. Having even a short video is better than having none. Another level of transparency, more kudos to the brave author.
Level 3: Photo gallery
If you are looking for a partner who will like you for who you are, it's best to let them see the real you. Trying to misrepresent yourself will only result in a disappointment down the relationship line.
Glamour shots are great for making men fall in love with non-achievable ideals from the distance, this is why every PPL site uses them. But if you want a relationship, it's best to use both formal and informal pictures in your profile. If you have professional photos, add a few recent shots that you like and which show you doing everyday activities.
Level 4: Video chat
If you are a Platinum member, an unlimited video chat is included with your plan. This means you or women don't need to download anything, the video chat works in your browser.
If you prefer, exchange contact details and use Skype or any other online video app. It is the simplest method to find out who you are talking to, and prove them you are exactly that person you claim to be.
Free WI-Fi in public places and cafes and cheap costs of mobile phones and Internet make it easy for women in Eastern Europe to use video.
This is what a Slavic lady who is dating men online wrote about men complaining that they were scammed through PPL schemes:
"I still can't understand how this may happen in today's world with cameras and internet on all devices we use? If I meet someone online, after one or two letters I offer Skype conversation with cam. If you want to deceive yourself and live in illusions, you may chat online with gorgeous women 30 years younger just staring at their pictures, but if you really want to find a partner, what prevents you from a real video chat the same or next day you met each other on the net?"
In short, not only all Russian and Ukrainian women speak English to some degree because they study it at school for 6 years, and therefore can converse in a foreign dialect in writing, but they also have access to a mobile phone and Free Wi-Fi in any cafe or even on buses. Using Skype or video chat is of no inconvenience for these women who really want to meet a partner for life.
More transparency makes for easier relationships
When you are dating internationally, a quick meeting is unlikely to happen. Normally it is the personal meeting that proves whether you have a chance to become a couple.
In international dating, you probably will have to spend a few hundred dollars to meet someone in a nearby country (for example, Germany-Belarus). If you are flying to another continent, it may be thousands.
This is why with all the local demographic imbalances, meeting women or men from other countries is still not for everyone. If it was easy, the balance of demand and supply would quickly move into an equilibrium, as it is for dating locally.
The advantages offered by international options where people are able to meet someone who is "out of their league" at home (which is applicable to both men and women) are counter-weighted by the need to organize a lot of things: travel, visas, migration.
Since there are already a lot of complications, the more transparent you make your presentation and relationships, the better results you can expect.
The main check point is the ability to see each other through modern video apps such as Skype without the need to pay extra. If this doesn't happen after exchanging 3-4 mails, the person on the other end is not really serious about your connection, or has something to hide.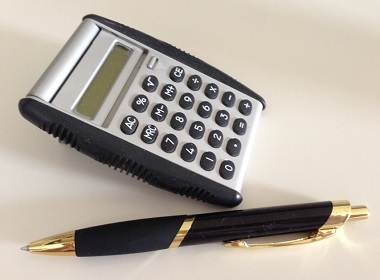 Read also: