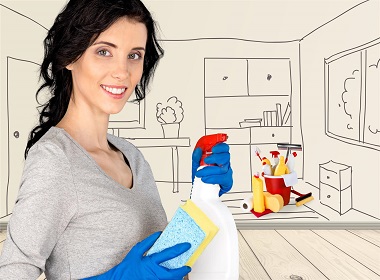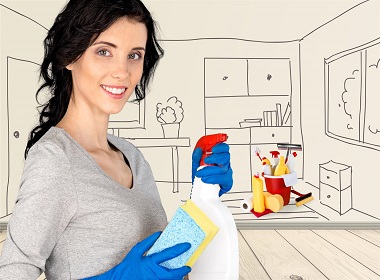 The majority of Ukrainians spend their weekends doing household chores, a recent survey by HH.ua revealed. Ukrainian women and men also love socializing with family and friends, enjoying hobbies and cultural activities.
However, every third local spends most of the time sleeping, and every fourth prefers to just quietly relax alone. Besides, 13% of people who took part in the poll said they work on weekends.
Survey results: What Ukrainians do on weekends?
Citizens of the largest country in Europe provided answers to an online poll regarding their weekend activities.
Household chores: 58%

Socializing with relatives and friends: 52%

Hobbies and cultural pursuits: 52%

Sleeping most of the time: 35%

Enjoy solitude: 25%

Exercising and being active: 20%

Working: 13%
At the same time, most Ukrainians (91%) agree that weekends should be the time to relax. Activities and exercising seem to be on the back of the mind for the majority of Ukraine's residents, who'd rather go to movies than for a run. But this maybe because after washing, cleaning and other household chores that nearly 2/3 of locals have to do on their days off, they have little energy left for anything else.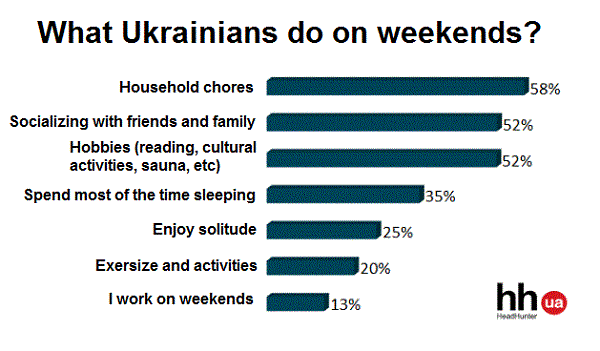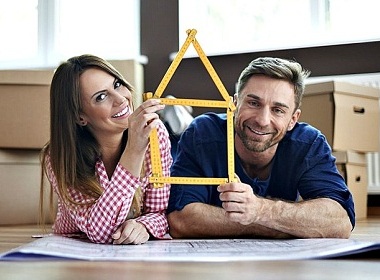 Read also: