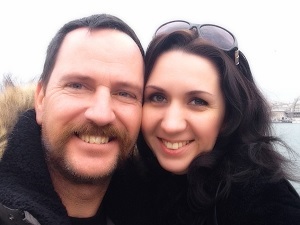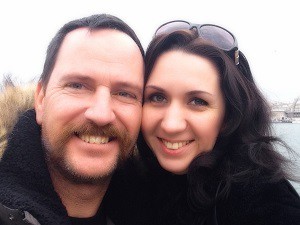 Today we have received another success story from our clients, Marcus (USA) and Oksana (Russia).
They connected on Elenas Models in June 2014, and after communicating on and off the site, decided to travel to Istanbul to spend some time together. Meeting in a third country is a popular option for our clients, and Turkey is easily accessible for Russian women, with plenty of organized tours and cheap bookings offered by local travel agents.
At the same time, it's a great holiday destination, with plenty of sightseeing and fabulous shopping options. As Marcus said, they spent 8 fantastic days together, which was like a honeymoon for our beautiful couple. 6 months after they started talking on Elenas Models dating site, they could see each other face to face, hold hands, go for walks and enjoy dating and everything a new love can offer.
Imagine finding someone you really like and being able to hug them for the first time… Is 6 months too long or too quick to meet? Everyone builds their story at their own pace. What is important is to find the right person and be able to establish a connection.
For our pair, it was a dream come true. It is indeed possible to fall in love online and build a relationship even living 7500 miles away from each other.
Their advice to all love-seekers: "Don't give up. If it is meant to be, it shall be."
Love and life can bring amazing surprises to the ones who are ready to embrace them. It is only by opening your heart that you are able to connect with another person. Online dating sites offer you a way but it's up to you to make the first step, and turn dreams into reality.
Read also:
>> All articles (in English)