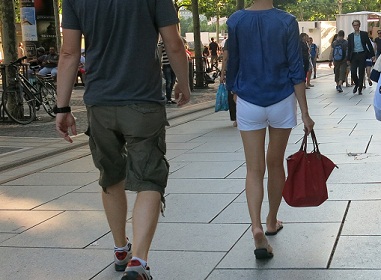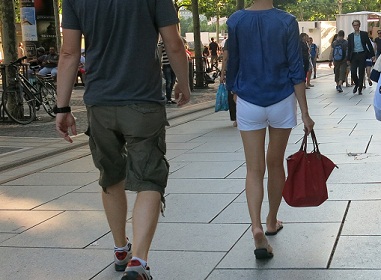 Traditionally men are not much into shopping. Browsing through shops and looking for things to buy doesn't seem like a lot of enjoyment. But girls adore this activity. If you are shopping with Russian women, consider these tips. Following these rules will not only keep you away from problems but also make girls admire you more.
Going shopping with a Russian woman?
If you thought enjoying trips to stores was something out of this world, you simply didn't know how to do it the right way.
Bear in mind that we are talking about a proper relationship where you are spending a lot of time together and probably have been intimate.
We are not talking about meeting online, your coming there to visit, and the first thing she does is taking you to shops and asks to pay for purchases. If this is the case, read this article.
But if you are together and you have no doubts she is genuinely fond of you, both physically and emotionally, this is what you do if your Russian girlfriend wants to go shopping.
The rules of shopping with a Russian girl
Go to a mid-range shopping centre or outlet centre. Don't go to expensive department stores or boutiques. Russian women love a bargain as much as they admire brands.
Patiently walk around with your sweetheart for about 45 minutes. Let your lady wander around and look. Russian girls don't go to shops to buy things they need; they go there to see what is available, fashion trends, prices, and then, if they can find a bargain, they might actually purchase something. But the purpose of going shopping is mostly to look around and enjoy the process, not to acquire a certain item and go home a.s.a.p.
After 45 minutes, tell your girlfriend that you are getting bored. Women know that guys don't like browsing through the stores. They are fine with that. They simply take you along so that you pay for the goods. They don't enjoy having you around and seeing your bored facial expressions either. Tell your partner you will be in a certain cafe or go to another place by yourself (the one that's interesting to you, such as a home renovation depot). Read newspapers or surf Internet (the majority of shopping centres offer free Wi-Fi). Ask your girlfriend to ring you if she finds something she wants to buy.
Set a budget limit. It's no fun for a woman if she found something she likes and you cannot afford to purchase it or feel uneasy about it. It's best to lay down budget expectations in advance. Tell your Russian girlfriend that you are happy to spend $100 or $200 (or whatever number you are comfortable with) and let her pick and choose. You can also simply draw cash and hand it to her.
Make it fun for yourself. Going to a home renovation store may allow you to utilize the spare time but if you want some fun for yourself, why not go lingerie shopping. Ask girls in the store to help you out. Show them approximately what size your girlfriend is and ask them to find some options. The shopping itself will be entertaining — female shop assistants love a guy who tries to please his lady. You will also score with your girlfriend if she sees that ladies in the store look favourably at you. Joke, poke fun, flirt a little. It's all good. Once you have found something you'd want to see on your sweetie, ring her and ask to come to the store to try it on. Then, after checking a few variants on your model, purchase whatever you found pleasing on the eye (maybe just 1 set, no problem). Do not buy anything without your woman trying it first — it may be embarrassing if the bra is too large or too small.
If you act this way when a Russian woman wants to go shopping, you will always score a few major points in your relationship and impress her.
It's easy to get it right when you know what to do. Simple rules like this help in creating a great impression. Thus, trial and error are not your friends. Knowledge and experience, which you can gain from others (such as yours truly), are irreplaceable.
Have fun courting your sweetheart!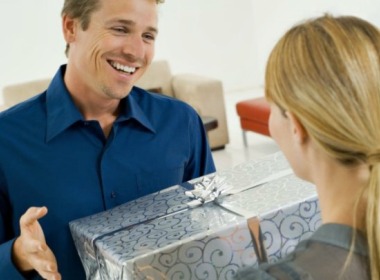 Read also: