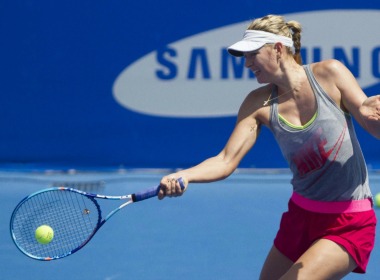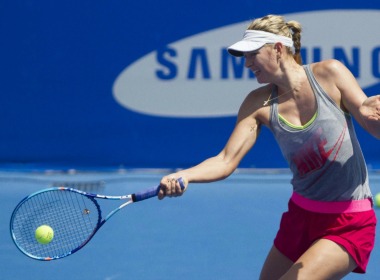 Authors: Adilia S., Elena Petrova
The world's highest paid female athlete Maria Sharapova will lose millions of dollars due to the drug scandal. After Sharapova announced that she had failed the drug test at the 2016 Australian Open, most of her sponsors suspended their contracts.
According to Forbes, Sharapova earned 30 million dollars for the previous year, the majority of which came from sponsorship contracts. If she is suspended for up to 4 years, which is what the regulations say, that's potentially 30 million dollars yearly that she stands to lose. In total the failed drug test may cost the Russian tennis star 100 million dollars.
The 28-year-old player revealed at the news conference that she had been taking the drug called meldonium for 10 years. It has appeared on the list of banned substances from 1 January 2016. Sharapova claims she was not aware that the medicine she has been using for a decade made the banned substances list. She said that a doctor prescribed her this medicine because of her irregular EKGs and magnesium deficiency.
The World's Wealthiest Female Athlete
The Russian tennis player is ranked by Forbes as the richest sportswoman in the world. Maria is the proud owner of this title since 2005, 11 years in a row. Sharapova is #26 among top earners in sports globally. The 25 people before her are men.
Sharapova's fortune is estimated at USD 240 million and the largest part of it came from advertsing and endorsements. The prize money for her whole career equals $36.8 million.
In 2015, for instance, she earned $29.7 million, about $23 miilion was from commercial activities, Forbes reports.
But the recent events may cause serious financial losses to Maria.
Sponsors Abandon Sharapova
The star's sponsors immediately distanced themselves from the player. It's doubtful that they want to be associated with a doping scandal.
Nike, her biggest sponsor, declared that it had suspended its contract with Sharapova. Nike's final decision depends on the official results of the investigation. Sharapova has an 8-year deal with Nike that started in 2010. The sum of the contract could be worth as much as $70 million. The star may lose up to $30 million if Nike resolves to cancel the contract.
Watchmaker TAG Heuer went further and put a full stop on its potential contract with Sharapova. Her contract finished at the end of 2015 and negotiations were for a new engagement. This is now unlikely to happen.
Automaker Porsche said it put off all planned promotional activities with the Russian player. The company is waiting for more details to be able to assess the situation. Sharapova was Porche's ambassador since 2013. The contract ends in 2016.
Racket manufacturer Head is the only one from her major sponsors that stood by Sharapova. Head stated that it was proud of working with Sharapova and described her as a woman of integrity and characterized the last evidence as an "honest" mistake.
Tennis player Andy Murray, who is also sponsored by Head, criticised the racket company's position.
Another tennis great Rafael Nadal said Sharapova deserved to be punished for the positive test in Australia, even if it was a mistake.
French tennis player Kristina Mladenovic joined the choir of tennis professionals denouncing the use of medicines designed to give a chemical-based boost to athletes. She believes there is no excuse.
Grand Slam winner Jennifer Capriati stated that Sharapova should be stripped off every title. Her view is that the Russian tennis player cheated, armed with the team of doctors who found a way around the system, until the science caught up.
World's #1 Novak Djokovic thinks there should be consequences but supports Maria's honesty and her brave decision to come forward about the failed drug test.
Porshe and Head pay Sharapova about $2 million a year each, according to unofficial sources.
Sharapova is also a co-owner of candy company Sugarpova. She is planning to expand the brand and add a line of chocolate candies scheduled to be released in 2016. Baron Chocolatier, the company behind Sugarpova candies, supported their protégé and stated they believe she made an honest mistake, The Guardian reported.
Sharapova's other sponsors include:
American Express: the 2-year deal started in 2015. Today the company's representatives say they do not plan any campaigns with Sharapova this year.
Cosmetic brand Avon: Sharapova is the face of its fragrance Luck. Avon declines to give any comments.
Water brand Evian: Maria has been working with the brand for 10 years. The company that owns Evian brand announced it would follow the investigation process and decide later.
Skincare line Supergoop: Sharapova who co-owns the line, so the comments were vague and rather supportive.
But the stated intentions, "we will monitor the situation and give a verdict later" could be just a smoke screen. Too many a fallen star taught sponsors to act quickly but avoid radical moves. Time passes and the news leave front pages, that's when the main actions come to fruition.
A positive drug test could result in a ban for up to 4 years. This can cost Maria up to $100 million and in effect destroy her high-flying career. The hit it already took is comparable with revelations about Tiger Woods, another poster boy of the big sport who suffered a huge blow that he could not recover from.
Up to now Maria represented a successful sportswoman with an outstanding reputation. Her global promotional campaigns were carefully and deliberately built, making her a marketing dream. World's top brands entrusted her to promote their products. Some of them have been cooperating with her for years.
The fall of the Russian tennis star may have long-lasting implications for all athletes. The sponsors may decide it's too much risk to bank on sport personalities and opt for other celebrities, who are less likely to become a huge embarrassment. Other companies such as Nike who have no option but to hire athletes could include additional clauses in contracts to protect themselves.
Meldonium, The Drug Maria Sharapova Was Taking
Since the start of the meldonium scandal, 99 athletes have been tested positively to the newly banned substance, The Guardian reported. The drug is available in Eastern Europe under prescription and over the counter. It is produced in Latvia, a country of the former Soviet Union, now a member of the EU. Among the cases of positive testing are athletes from Ukraine, Sweden, Georgia, Ethiopia, but the majority are Russians.
Fox News' commentator Chris Chase argues that 99 positive tests for the same drug change everything in Sharapova's case. It is either 99 highly trained athletes deliberately risked their careers or WADA's warnings weren't clear enough and they really didn't know. He believes the latter is more likely and WADA should be taking some of the blame for the way they add new drugs on the banned list.
TASS reported that Grindex, the pharmaceutical company behind the drug, applied to WADA requesting the medicine to be removed from the list of prohibited substances. Grindex argues the drug does not belong to S4 class of hormones and metabolic modulators, as it has been classified by WADA.
Ivars Kalvins, the inventor of the drug, said the medicine was widely used by Soviet military in Afghanistan during 1980s. It was known to assist in preventing heart failures and blood circulation problems during long marches, AP reported. AP journalists were able to purchase mildronate at a pharmacy in Moscow without prescription. Kalvins insists that meldonium is not doping but confirms it allows the body to function on higher levels of physical activity for longer. The drug's inventor warned there would be more deaths among athletes because of the ban on meldonium, Russian news service RT reported. Calvins says the drug is used by about 2 million people, including athletes who strive to protect their bodies from exhaustion during training.
Sharapova's attorney hopes she will get a short suspension or possibly just a slap on the wrist. Judging by the recent events, the latter seems to be highly improbable.
Russian athletes already suffered a blow when the whole athletics team was suspended from the coming Olympics after a doping scandal last year. Now the future of the pride of Russian sport, their blonde tennis queen, is hanging in the air.
Maria's photos by PR Photos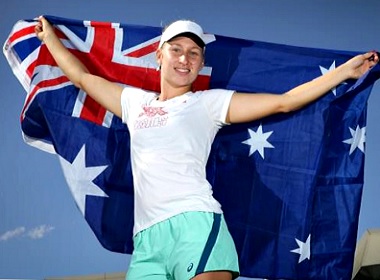 Read also:

Share this article