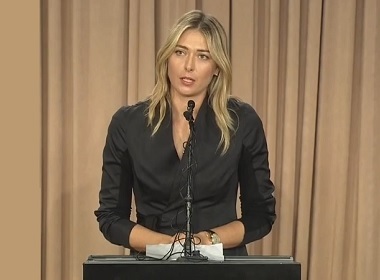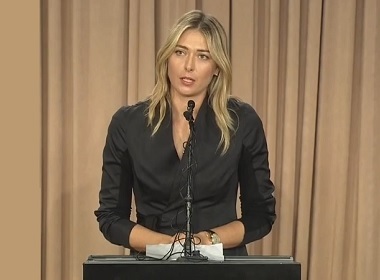 Russian tennis player Maria Sharapova failed a drug test during the Australian Open 2016 tournament. Sharapova tested positive on a banned substance.
Maria received a letter from the ITF advising her that her tests returned positive. The substance to which she has tested positive, the drug called meldonium, has been recently banned by the Anti-Doping Agency. Sharapova said that she has been taking the medicine prescribed by her family doctor since 2006 for magnesium deficiency.
Sharapova made the announcement during the press conference in Los Angeles on Monday 7 March.
"I have failed the test and I take full responsibility for it," said the Russian tennis star. She was using the medicine under a different name and didn't know it was the same substance, she said.
"For 10 years this medicine was not on the banned list," she pointed out. "I have been legally taking the medicine for the past 10 years. But on January 1 the rules have changed and meldonium became a prohibited substance, which I didn't know.
"I was getting sick a lot, I was getting a flu every couple of months," Sharapova said about why the drug was initially prescribed. She also mentioned a family history of diabetes.
Dressed in black, Sharapova looked not like her usual composed self. She looked pale and distressed. The journalists that were called to the press conference for the "major announcement" didn't expect it to be this type of news. Rumors were that Sharapova might announce her plans to retire.
However, the Russian tennis star said clearly that she didn't wish to end her career. But this may be not up to her.
Photo: screenshot
Video: Maria Sharapova's Press Conference in Los Angeles 7 March 2016
Share this article