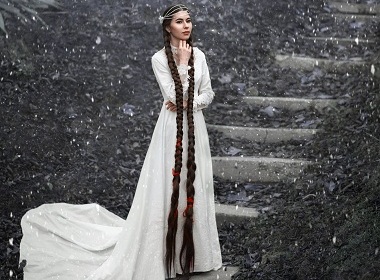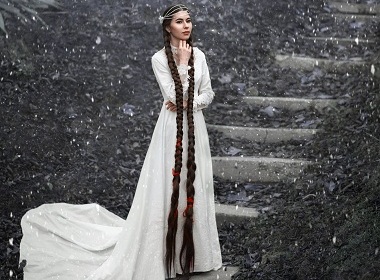 National beauty pageant "Russian Plait" is in full swing. The main criterion is to have a beautiful plait, the symbol of Russian beauty. Among the contestants you may find Russuan girls from all over the world: Russia, USA, Israel, France, Spain, Turkey, etc.
However, Aliya Nasyrova is a leader of the ratings. Her 2-meter braid is absolutely stunning.
The Russian beauty with a 2-meter plait
Aliya Nasyrova has a super long mane because she has been growing it all her life. She just trims split ends once a month. On average, her hair grows 10-15 cm longer per year. Its current weight is 2 kg (4.4 lbs), Kp.ru reports.
As the girl admits, she has no special secrets about caring for her hair. She just washes her mane once a week and strives to eat healthy. By the way, it takes Aliya almost one day (!) to dry her hair.
Each morning the beauty spends about an hour brushing the locks and braiding it. Well, beauty takes time and patience.
Aliya says that it is a family tradition to have a long hair. Her grandmother, mother, and sister are also long-haired. However, no one wears it so long.
Aliya believes that the power of a woman is in her hair. At the same time, she says her looks never helped her to achieve success. The girl had to work hard to become a professional artist.
She's also interested in yoga and thinks that "optimism will save people."
The photo of a long-haired girl got quite popular on the pageant's website. You can also visit it and vote for the girl who represents the image of Russian beauty to you.
The first prize of the competition is quite remarkable: It's an apartment in Moscow.
Photos:  Vk.com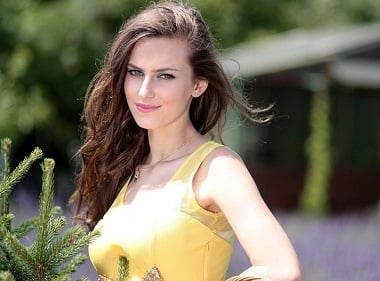 Read also:

Share this article