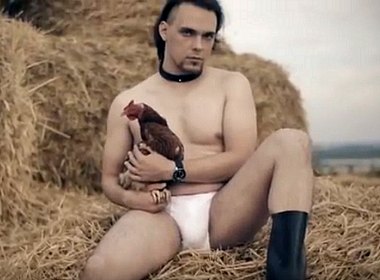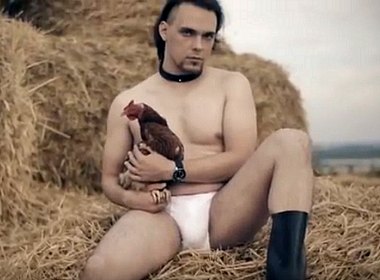 A weird video ad for a men's perfume named "Alexey" (a popular Russian male name) is going viral online.
In the video a semi-nude Russian guy is seen holding a chicken, pouring a bucket of milk over himself, rowing with 2 scythes, as well as doing other rather bizarre activities.
The narrator's words say:
"Sometimes it seems the time stops… And then I understand that I live according to somebody else's rules. But when it [time] stops, I write my own [rules]."
The video ends with the slogan: "Your life. Your rules."
Viewers reaction
Since the video got picked up by the Russian media, it has been viewed over 400,000 times on YouTube. There are also hundreds of comments from the Russian-speaking public.
DGWA6: "I must buy this for myself. It feels like the time stopped and I lived in vain all this time until I saw this ad. Probably, I will not be able to sleep until I buy it."
Stanislav Stepanenko: "Creativity is ALIVE!) Thanks!"
Gaben Zhirnyj Ublyudok: "And Oscar goes toooooooo ALEXEY"
Ilia Prokhorov Прохоров agreed: "The last seconds brought me to tears, it deserves an Oscar."
Randare_lol: "After viewing I want to erase my memory."
Arx Angel disagreed: "Erase the memory and view one more time!"
Yuz Terrapin: "It would be all okay but the general impression is spoilt by these embarrassing whitish undies. Where are the normal manly boxers?"
Kerchensky Kirill: "What are you talking about. The ad is superb. I have not laughed like this for a long time."
Alexey Safonov gave his verdict: "As Alexey, I am satisfied." (27 people agreed with him.)
Of course this funny video is just a parody of perfume ads circling the mainstream TV. It was created by a Cheboksary studio "Intelligent film". Thus, there is no such cologne. No chickens were harmed during the filming.
Video: Perfume Alexey ad
Parodies are known to attract views. What made this film more alluring is that it appears to be for real.
One thing for sure, this is not the image of a gentleman Eastern European women find attractive. They do prefer someone who is more traditionally masculine. Besides, good looks in a male could be rather a problem: Girls will worry you might cheat on her. It's best to be averagely looking. So, this ad probably depicts exactly the type of male Russian ladies wouldn't find particularly attractive. Even if he didn't do all these ridiculous things.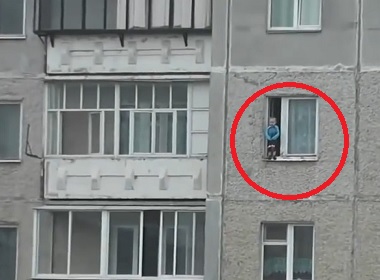 See also: