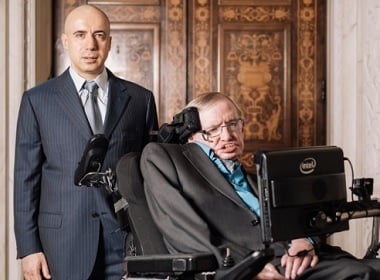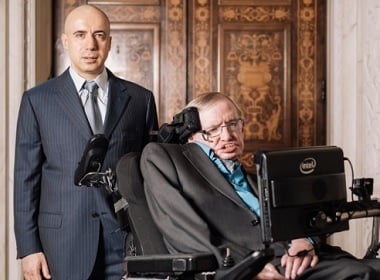 Russian Billionaire Yuri Milner will be joining efforts with British scientist Stephen Hawking to find intelligent life in the outer space with a sum of $100 million to be spent in the next decades on the project.
Hawking, whose genius was depicted in the 2014 movie The Theory of Everything, became known for his cosmology theory, giving a new view on the nature of the Universe. The film has been nominated for a score of awards, including The Golden Globe and Oscar, and Stephen Hawking's story touched hearts of millions.
Russian entrepreneur Yuri Milner is a smart investor in high-tech and Internet-based companies, such as Chinese mobile phone maker Xiaomi, online wholesale site Alibaba, social media giants Twitter and Facebook, and will be footing the bill for the project out of his own pocket. The research intends to survey through giant telescopes 1 million stars that are in the closest proximity to our Sun, and listen to 100 other galaxies.
Breakthrough Listen project will be the largest research to date aiming to find another intelligent life in the Universe. The program intends to work on the open source basis, sharing the data with other research groups, which would allow for joint efforts.
53-year-old Milner was born and lives in Moscow, Russia. Forbes placed him as #20 on the Midas list of 2015, with the estimated net worth of $3.4 billion dollars, giving him the overall #32 position among Russian billionaires.
He is married to a former model Julia Bochkova, today known as an artist and photographer. They live in Moscow with their two children. Milner is a former physicist, educated in Russia and the USA.
Read also: